I came up with the idea last year to do a weekly "Link Dump" on Faith on View. The basic idea was that there are so many cool and interesting things that get shared on Facebook (which I keep private) that I really wanted to be able to share here. So I decided to once a week share the links, images, videos, etc. that I shared on Facebook on this blog. So, I did it once then let the idea drop. But, I still like the idea and want to try and revive the practice. One problem with this project  is that links change. So if you look at my Link Dump from February 2012, there are a lot of broken links. That said I think sharing the links is worth the problems. Below is the most recent edition of "Link Dump."
Quotes
"I built another temple to a stranger
I gave away my heart to the rushing wind
I set my course to run right into danger
Sought the company of fools instead of friends
You know I've been unfaithful
Lovers in lines
While you're turning over tables with the rage of a jealous kind"
– Jars of Clay "Love of a Jealous Kind"
"The sins of the flesh are bad, but they are the least bad of all sins. All the worst pleasures are purely spiritual: the pleasure of putting other people in the wrong, of bossing and patronising and spoiling sport, and back-biting, the pleasures of power, of hatred. For there are two things inside me, competing with the human self which I must try to become. They are the Animal self, and the Diabolical self. The Diabolical self is the worse of the two. That is why a cold, self-righteous prig who goes regularly to church may be far nearer to hell than a prostitute. But, of course, it is better to be neither." ~ Mere Christianity by C.S. Lewis
"We love Catholics and Protestants and even other people!!" – Jars of Clay
"Art transcends its limitations only by staying within them." – Flannery O'Connor
"Learn the rules like a pro, so you can break them like an artist." – Pablo Picasso
Photos/ Graphics
Videos
Links
This is an interesting article in Christianity today about the show Breaking Bad entitled "The Frightening—But Biblical—Moral Logic of 'Breaking Bad'."
It is nice to to College's sharing the Faith on View Rankings of Christian Colleges. Here is a nice little article on the website of Christendom College sharing that they ranked in the top twenty in the Student Success and Satisfaction category.
This is an article against our obsession with quantitative rather than qualitative measures in Higher Education. I think it is also applicable to K-12 education as well.
This is an interesting article about the rise of the Christian Left. I think the definitions the study uses are problematic since they conflate religious, economic, and social views. On the other hand, conservatives have ben conflating these for years. So, the study is just following suit. That said I still think it is problematic.
There has been a lot on this blog about the problems at Louisiana College. The Town Talk, the local paper, ran this article after an interview with former Executive Vice President Tim Johnson, who was one of the whistleblowers against the actions of President Aguillard.
Peter Enns is a controversial Old Testament Scholar. Some brand him a heretic and some brand him a hero. As for me, I don't agree with all his views but I really appreciate his willingness to be honest and question our assumptions. That aside I fully support the non-coercive approach to spiritual training that he advocates in this article, "Honesty in the Journey (or On the Raising of Young Heretics)."
Timothy George at the Beeson Divinity School at Samford University is currently one of my favorite Baptist theologians. In large part because he is thoroughly orthodox and yet open. This article, "Is Jesus a Baptist?" is an important read on the place of denominationalism.
There is absolutely no reason to not be interested in an article entitled, "What's so uncool about cool churches."
"Real vs. Fake Christian Persecution: how you can spot the difference" is an absolutely fantastic article that deals with some serious issues of Christian self perception in the United States.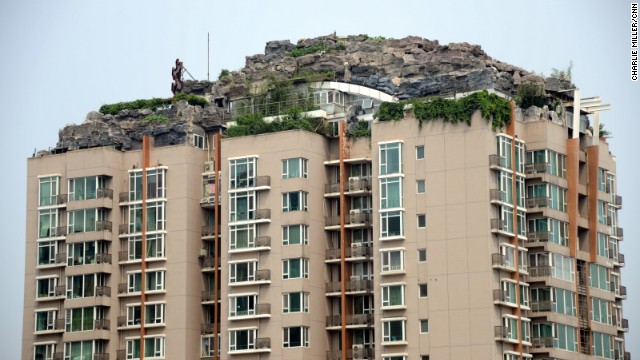 Very unique piece of architecture in China with an interesting story.
College students should never say these five things to their professors.
The Entire History of the World—Really, All of It—Distilled Into a Single Gorgeous Chart
This is frightening information about the highest paid public officials by state.
These are some fun photos. Some are pretty funny!
I love maps and thinking differently so how could I resist "27 Pictures That Will Change The Way You Look At The World."