So, it has finally happened. This was my first week back in school and I am both excited and terrified.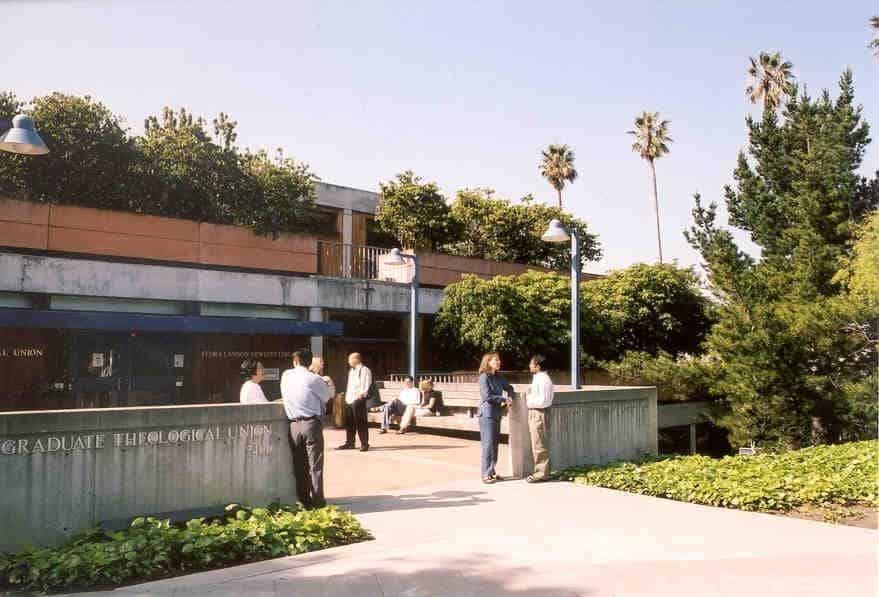 When I was working on my MFA/MS in painting and art history at Pratt Institute, I became interested in continuing on for a Ph.D. But, that was a long five-year program already and my family needed to move past graduate school for a while. As a result, I spent the last five years teaching art history and studio art at the college level. Through a series of events and the stars aligning just right, it became clear that this was the time for me to return to school.
I am in the Ph.D. program in Art and Religion at the Graduate Theological Union in Berkeley, CA. It is a great program for my interest in the relationship between contemporary art & religion. Further, GTU's close association with UC Berkeley gives me cross-registration privileges and access to most of Cal's resources which is a real boon considering their long-standing as a great contemporary art program. There is a lot of work and excitement ahead of me in the next few years.
At the same time, there is a good bit of trepidation, much more so than when I was in graduate school previously. I've been trying to apprehend why and I have come to two conclusions.
1)     It is scary to cross back to the other side of the podium. For the last five years, I have been the one making tests and quizzes, giving lectures, and grading papers. I've been in control. I've been the one setting the rules. Not so anymore. My last graduate-level class was in 2004 and my last graduate art history class, I think, was a year before that. It has been a long time since I have sat in the seat as a student.  And frankly, that makes me nervous.
2)     I know how much I don't know. With time and exposure comes an awareness of our own limitations. I know roughly what I want to achieve in the Ph.D. program and where I want it to lead both intellectually and professionally (though I will likely look back in several years and see how wrong I was) and I know how far I have to go. When I was in graduate school before I was anxious to learn but I do not think I really had a conception of how much I did not know. Sure in broad terms I understood it, but it is much more visceral for me this time. I look at my Aesthetics class for example where I know the question I want to tackle for my paper and it is overwhelming to realize how far I have to go before I can handle that question to my own satisfaction, much less my professors.
The journey begins and it is an exciting, frightful adventure that I am eagerly anticipating.
About Post Author