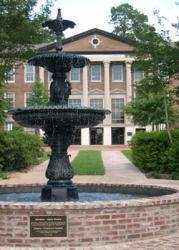 The Louisiana College Story (now Louisiana Christian University)
As the story of what has been happening at Louisiana College has been gaining national attention it has occurred to me that it is a hard and convoluted story to follow. There are blog posts, podcasts, newspaper articles, television reports. It is hard to find a line that will explain the story. I don't know that I can completely fix that problem. But, Faith on View has covered the LC story with more detail than any other source I know. Certainly, there are other important sources and they are pointed to and linked to within our articles. But, I think the best I can do to help people find a clear narrative is to have this page link to the articles we have published about the situation at Louisiana College. I hope that this can function as a resource for people who are trying to find out what is going on at that small Southern Baptist College in Central Louisiana.
It should also be acknowledged that the problems at LC go back before my challenges with the college and before I even became associated with the college. There are good people who were harmed before I had ever heard of Louisiana College and I want to acknowledge their pain. The story, as told here, starts later. Maybe someday I will be able to go back and share their stories as well.
It may be best to start this narrative with my own story. These first three articles were not the first written on LC but they tell my story as far as what happened to me in 2011. These should give you context for why I care about what happens at Louisiana College and what my hope is for Louisiana College.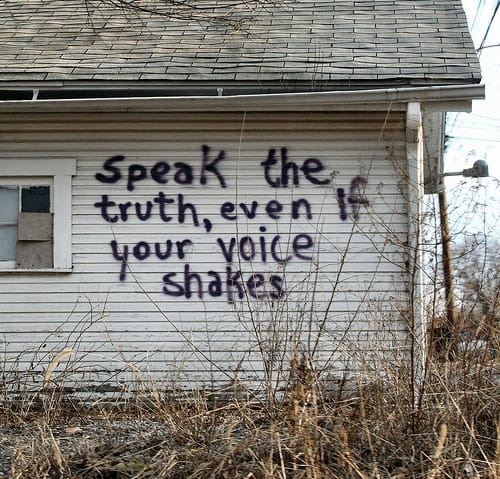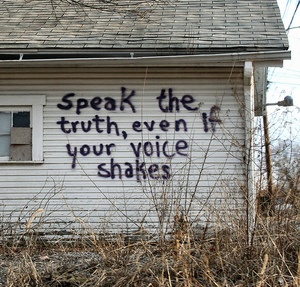 Calvinism is not the Issue at Louisiana College (Feb 27, 2013)
Calvinism is not the Issue at Louisiana College: On Spiritual Abuse (Mar 5, 2013)
Calvinism is not the Issue at Louisiana College: On Vindictiveness (Mar 11, 2013)
The rest of the articles are listed in chronological order. For those of you (probably all of you) who do not have the time to wade through scores of articles the top 10, in terms of most read, are in bold & underlined. Those which I think are "must-read" articles are marked with an asterisk. Feel free to send me your suggestions for "must reads" if you think I have missed one that is particularly important.
Louisiana College, The SBC, Calvinism, and Ethics (Feb 6, 2013)
Louisiana College, the Spirit of Fear, and President Joe Aguillard (Feb 17, 2013)
Louisiana College- Open Letter to the Board of Trustees by Dr. Scott Culpepper (Feb 24, 2013)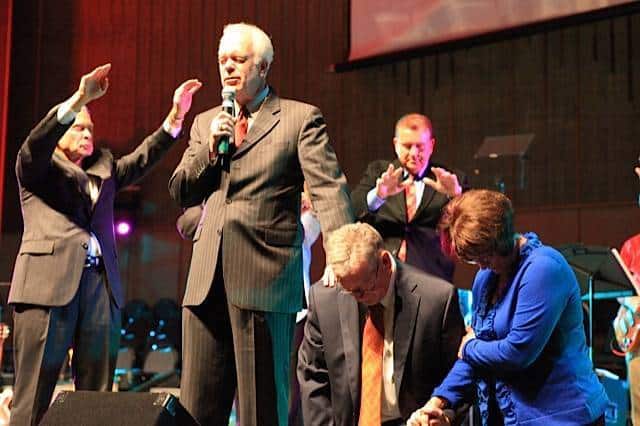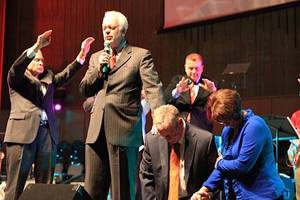 * Louisiana College…Moving Forward (Feb 25, 2013)
Louisiana College: Students Survive… Will Faculty? (Feb 26, 2013)
19 Department of Health Violations at Louisiana College (Feb 28, 2013)
Travis Wright talks to Wildcat Media about Accreditation (Mar 1, 2013)
The Baptist Message Misses the Point on Louisiana College (Mar 13, 2013)
Louisiana College: Dr. Scott Culpepper Responds to the Baptist Message (Mar 13, 2013)
Louisiana College: Calvinism No, Misogyny Yes (Mar 14, 2013)
Why Have We Never Heard of the Charismatic Takeover of Louisiana College? (Mar 15, 2013)
* David Hankins, Joe Aguillard, and the Train Wreck Louisiana College has Become (Mar 16, 2013)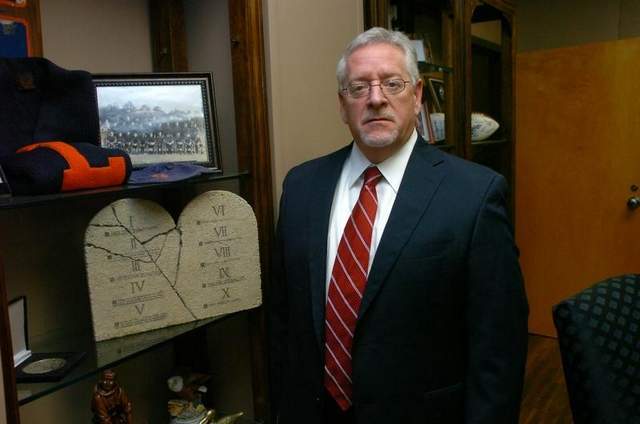 * For the Harm of Students: The Jordan Wade Story (Mar 17, 2013)
Louisiana College Keeps Aguillard as President (Mar 19, 2013)
Love: The Final Ingredient (Mar 29, 2013)
* Louisiana College Loses Largest Donor in College History Due to the Unethical Behavior of President Aguillard (Apr 24, 2013)
* Louisiana College- Independent Special Investigation Concludes Aguillard Lied (Apr 24, 2013)
Joe Aguillard: His Own Worst Enemy (Apr 25, 2013)
Louisiana College and the Morality Flip Flop (Apr 26, 2013)
Poll: What is Your Opinion on the Troubles at Louisiana College? (Apr 27, 2013)
Baptist Ministers Seem to Vote to Cover Up Sin (Apr 28, 2013)
Friends of Louisiana College Post Open Letter (Apr 29, 2013)
The Louisiana College Board of Trustees Needs a Cricket in their Life (Apr 30, 2013)
Louisiana College: The $10 Million Donor is… (May 2, 2013)
Louisiana College Professor Kevin McFadden Makes First Public Statement (May 11, 2013)
Louisiana College: When Despots Win (May 21, 2013)
Louisiana College: Outgoing Vice President Tim Johnson Writes Letter Against President Aguillard (Jul 26, 2013)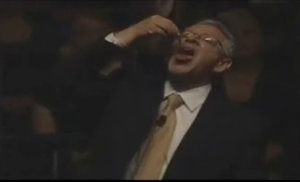 Louisiana College: A Letter to Faculty and Staff (Aug 23, 2013)
Baptist College Bans Nudity in Art Instruction: Louisiana College's President, Joe Aguillard…Nudity is a No No (Aug 23, 2013)
*Aguillard in his own words: Will the real Joe Aguillard please stand-up, please stand-up, please stand-up?(Jan 21, 2014)
The Pulpit and Pen discusses Louisiana College and the Joe Aguillard audio (Jan 23, 2014)
Louisiana College: President Joe Aguillard's Lie of "Exoneration" (Feb 22, 2014)
* Louisiana College: Drugs, Pornography, and What Joe Aguillard Knew (Feb 26, 2014)
Louisiana College: Forged Documents and a Cover-up (Feb 26, 2014)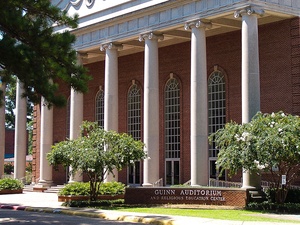 Louisiana College: In search of Truth (Feb 27, 2014)
Louisiana College: Aguillard doubles down on narcissistic comments (Mar 2, 2014)
Louisiana College Executive Committee looks to extend Joe Aguillard's contract (Mar 2, 2014)
* Louisiana Baptist Executive Director David Hankins: The Consolidation and Corruption of Power (Mar 7, 2014)
Why You Can't Trust the Baptist Message When it Comes to Louisiana College (Mar 7, 2014)
* Louisiana College: Aguillard Lied About the Largest Donors in College History & Dr. Chuck Quarles (Mar 8, 2014)
Lies Work (Mar 9, 2014)
Louisiana College Board of Trustee Chairman Tommy French threatens fellow board member (Mar 10, 2014)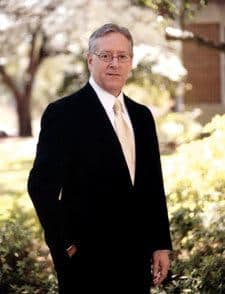 Louisiana College Board of Trustee Member admits bloggers know more about the happenings at the college than trustees (Mar 10, 2014)
* Louisiana College: Satan is Working Hard, Stand with Joe (Mar 14, 2014)
E-mail the Louisiana College Board of Trustees! (Mar 21. 2014)
Dr. Aguillard threatens students at Louisiana College (Mar 21, 2014)
Open Letter to Louisiana College Students (Mar 22, 2014)
Strong Arm Tactics Continued by the Louisiana College Administration (Mar 23, 2014)
Why Louisiana College Students are Afraid, and Why They Should Be (Mar 25, 2014)
Joe Aguillard Exonerated! … oh wait, nevermind (Mar 25, 2014)
Louisiana College: Heads will Roll, 10 Steps for Moving Forward (Mar 26, 2014)
* Louisiana College: Learning from Star Wars (Mar 27, 2014)
* The minority Board Members Speak out: An Open Letter to Louisiana Baptists from Concerned Trustees (Mar 28, 2014)
* The Louisiana College Board of Trustees: Sycophants and Heroes (Mar 28, 2014)
Joe Aguillard's apology that proved the narrative (Mar 28, 2014)
D-Day (again) at Louisiana College (Apr 14, 2014)
Louisiana College: Judgement shall come (Apr 15, 2014)
Louisiana College: lies, obfuscation, and a lack of repentance (Apr 16, 2014)
Trustee Calls for David Hankins' Resignation (Apr 22, 2014)
Woes continue for Louisiana College even without Aguillard (June 19, 2014)
Louisiana College: What about the Change, What about the Difference (Aug 29, 2014)
Southern Association of Colleges and Schools (SACS) confirms Louisiana College culture of dishonesty (Sept 6, 2014)
Louisiana College Board Chairman prophesies a curse upon fellow board member (Sept 6, 2014)
Aguillard Fired! (Mar. 16, 2016)
Trustee gives Apology for Probation (Mar. 17, 2016)
Aguillard No More (April 12, 2016)