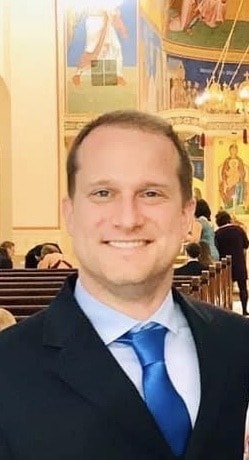 About Paul Hand
Paul Hand is a native of Northwest Louisiana where he now serves as choir director at St. Nicholas Orthodox Church while working full-time in the finance industry. He married his wife Erika of Culiacan, Sinaloa, Mexico after dating from across the border. They make memories together with their daughter Natalia.
Paul graduated from Louisiana College in Philosophy & Religious Studies in 2007, went on to enter the Orthodox Church and receive a Master of Theological Studies from Wycliffe College, University of Toronto.
He has a loving relationship with his Church and family, and a complicated relationship with his society and generation. Along with the life of the church, he derives spiritual inspiration from music and the asceticism of healthy eating and trail running. He strives to live, think, and write according to "The Manners of the Christians" as described in the Epistle of Mathetes to Diognetus.