Sadly, a war over Calvinism has been brewing in the SBC for a long time. Louisiana seems to have decided to be the main battle ground for this war. Last year, forces within the SBC that want to wage this war put forward "A Statement of Traditional Southern Baptist Understanding of God's Plan of Salvation" to be voted upon at the national convention in New Orleans. The statement was introduced to the world at SBC Today by Eric Hankins who is a pastor in Mississippi and son of Louisiana Baptist Convention Executive Director David Hankins. Both David Hankins and New Orleans Baptist Theological Seminary President Chuck Kelly were signatories on the statement. There were fears among some that the statement would become a litmus test for employment of religion faculty at the state convention owned Louisiana College.
After the national convention, fervor over the issues subsided as there seemed to be a clear message of unity coming from the national SBC leadership. However, Louisiana College President Joe Aguillard has recently thrust the issue back into the spot light. Aguillard released a position paper on Calvinism in which he states, "My love for all Baptists including Calvinists, does not constitute our approval of its being advocated at Louisiana College."
A Reformed blogger from Montana rightly points out that the position paper begs many questions. The blogger points out that in the eight years Aguillard has been president there has been no public discussion about Calvinism. I was on faculty as head of the Art Department for four of those years and it was widely known that Chuck Quarles Vice President for Integration of Faith and Learning, Dean of the Caskey School of Divinity, and William Peterson Carter Sr. Research Professor of New Testament and Greek and Jason Hiles Associate Dean of the Divinity School both adhered to Reformed Baptist theology. In fact, it was clear to all on campus that the religion department was largely Reformed. All of these faculty members were hired while Aguillard was president. So, why make a stand on this issue now?
In a brief piece for Wildcats Media, the Louisiana College on-line newspaper, Aguillard argues that his statement was against "hyper-Calvinsim." It is true that the Adrian Rogers article which Aguillard references uses the term "hyper-Calvinism" but he defines "hyper-Calvinism" as five point Calvinism. So to Rogers, the traditional Reformed position is extreme. Further, Aguillard never uses the term "hyper" in what he wrote about the issue. The Wildcat interviewer asks Aguillard about the recent non-renewal of Jason Hiles' contract and if it was tied to his Reformed theology and if Reformed theology would affect faculty employment at Louisiana College. Aguillard seems to weakly deny the implication ending by saying he cannot discuss faculty contracts. However, it seems suspect that Hiles, who was presented to the Board earlier this academic year as an example of excellence at Louisiana College, and two other Reformed professors would not have their contracts renewed around the same time as Aguillard's anti-Calvinist position paper was released.
To be clear, I am not Calvinistic in my theology. I am much more Classical Arminian in my soteriology. However, one of my best friends in the world, Scott Culpepper, is in the reformed camp and teaches history at Dordt College. And, some of my favorite Bible teachers come from Gutenberg College and fall within the reformed camp. It is an important issue that is worthy of vigorous debate. But, it is also a secondary issue that should not cause division. The persecution of Calvinists at Louisiana College that seems to be happening is not proper and should be stopped.
However, that really isn't the point of this article. The Wildcats reporter Steven Maxwell points out that "Social media and the blogosphere have been lit up in recent days" over this issue of Calvinism. In many ways that is understandable. The Christian Studies department is a popular department that teaches several general education courses to the entire campus. So, these faculty are well known and admired. But, it isn't just students who are speaking out. Many bloggers seem vested in this issue of Calvinism. That is all fine and understandable. But, this is not the first time that there has been a rash of faculty non-renewals during Aguillard's presidency. The first was in 2006. In the minds of most people those faculty members did not have their contracts renewed because they were heterodox from a conservative SBC position. I think there is some justification to that argument. But, it is also true that those faculty in 2006 were often treated improperly and without love.
I am more interested though in the non-renewals that happened in 2011. I was the first non-renewal that year. Unlike this year, the non-renewal was not done in accordance with the faculty handbook. The only reason that was given for my non-renewal was that Aguillard stated he didn't think my family was happy and he had heard that I was looking for another position. When I was informed about the non-renewal it was also made clear that I was not to tell anyone that my contract was not being renewed. The truth is my contract was not renewed because Presidential intimidation had not proven effective and, indeed, I was not happy at Louisiana College because of the many ethical issues at the school. I chose to stand against the unethical behavior at Louisiana College. I wrote an open letter to Louisiana Baptists and then a Follow-up letter. The second faculty member at Louisiana College to receive a non-renewal was a librarian who testified on my behalf in front of a faculty committee when Aguillard was persecuting me. She had previously received a letter promising her a contract. In the hearing she expressed concern that she may not receive a contract to which Aguillard expressed shock that she felt it was a possibility that the College would not keeps its word. Yet, when contracts were finally issued she did not receive one. There was no notification and her boss had not been informed that she was not being brought back. It took two weeks before she was able to have a meeting with the administration and then they provided no reason for non-renewal and no explanation of why they neither followed the guidelines for non-renewal set out in the faculty handbook nor honored Aguillard's earlier written guarantee to issue her a contract.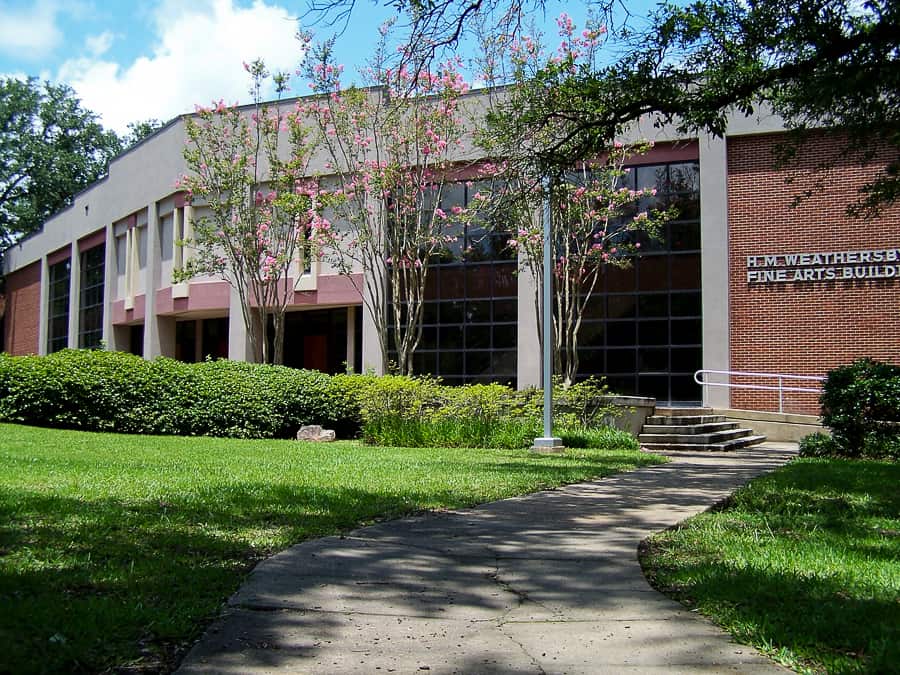 What has really struck me about the difference between the non-renewals this year and 2011 is how the religious community has taken up the issue this year but avoided it two years ago. There are some practical reasons. As I stated earlier, the faculty who have not had their contracts renewed this year taught some General Ed. courses while I did not so a wider number of students knew the faculty. But, I can't help but wonder if for some in the SBC and LBC they are more passionate about theological abstracts than basic ethics. The story in 2011 was picked up by a couple of secular bloggers, the local paper, and a national Higher Education News source but was not picked up by any religious media sources or bloggers. A friend of mine has been routinely castigated for addressing the ethical issues through social media. I had a fellow church member and father of a Louisiana College faculty member tell me two years ago that "I know you are factually right in many things you say, but so what?" Just this week I had a student who is outraged about the current situation tell me, "Your case was such a mess I wanted to know the least I could." Some of the same faculty members who are now facing persecution from the college shunned me at church and worked against the truth behind closed doors. I do mean some, not all. Some of the current group were gracious and others were not at the college yet.
I cannot help but wonder though why the religious community gets in such a huff over this theological issue when they were not willing to stand for truth and basic ethical behavior previously. What does it say about the church that she will fight tooth and nail over Calvinism or Arminianism but will pay little attention to issues like honesty? During my meetings with the administration following my open letter, I was told by then Vice President of Academic Affairs Tim Searcy that theologically I was to submit to those in authority over me. In general I agree with this theological perspective, however, I pointed out that throughout scripture it was clear that we are not to submit in violation of Christ. As the apostles said, "We must obey God rather than men." (Acts 5:29) However, Searcy did not believe that "scripture gave that loop-hole" and Aguillard then called me a "mixed-up individual."
What does it say about the church when we are willing to stand against everything in the world with which we disagree yet will fight among ourselves over theological nuances but fail to stand for basic morality? Jesus said that some, "neglected the weightier matters of the law: justice and mercy and faith." (Mathew 23:23) "What does the LORD require of you but to do justice, and to love kindness, and to walk humbly with your God?" (Micah 6:8b) Theology is important. I fully affirm that. But, we do harm when we ignore the weightier issues and fail to walk in justice, kindness, humility, and neglect to stand for truth and moral behavior.
I think that ultimately we do the greatest harm to the gospel when we turn a blind eye to moral standards that even the world recognizes while fighting over secondary issues. I was told by others within the evangelical higher education world that my ordeal was among the worst they had ever seen. I was also told by those in the secular academy that they had never seen such bankrupt behavior from secular universities. Yet, the perspective from the general Christian in Central Louisiana was, "It is no big deal. It is like this everywhere." What does it say of us when our ethical standards lag behind the world and we fight feverishly over secondary doctrines?
About Post Author