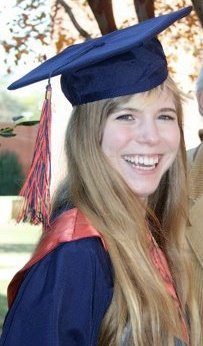 The first student I met when I came to Louisiana College was Jordan Wade. She and her parents came to the department during the summer and stopped by my studio as I was still getting set up. Over the next few years, I would learn that Jordan was a standout student. Artistically she was excellent, at the top of a very strong class. Academically she was also superb finishing her undergraduate degree with over a 3.9.
Unfortunately, Jordan was caught between the administration and me as they tried to use her painting to attack me. I am not going to write much here because I want Jordan's words to speak for themselves, of course, I have some commentary. Below are videos made by Jordan in 2011 as she was going through her ordeal with President Aguillard.
It pains me to hear the emotion in Jordan's voice here.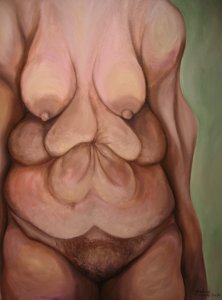 The next video has no picture because it was in Jordan's purse during her meeting with Dr. Aguillard and Dr. Tim Searcy. There are several lies told here. The one that really bothers me personally is the allegation that the Professor brought the painting back into this. That is absolutely not true. The administration brought the painting into it when they decided to try and use it to discredit me. The other part that I find interesting is the repeated claim that Jordan hadn't done anything wrong. I agree! But if she hadn't done anything wrong in painting the picture how had I done anything wrong in allowing her to paint the picture? Eventually the administration accused me of pornography for allowing this painting to be painted. Very odd.
This video below was made by Jordan after he meeting with Dr. Aguillard and Dr. Searcy. It is sad to see her pain and hear her talk about the environment of fear on the campus.
These are all the recordings that Jordan has made public at this point. Her story gets worse as I have spoken before about her breaking down in tears in my hearings to be met with a complete lack of compassion by Dr. Aguillard. But, I think it is important for people to see the face of a student who has been harmed by the behavior of the current administration.
About Post Author