I grew up on a small ranch in Northern California. My mother, who was raised in rural Tennessee and loved the land, took care of the ranch and home. My father was an Appellate Court Judge in Sacramento. While I was in elementary school, my father was the first Latino appointed to the California State Supreme Court. At his inauguration, I remember hearing the chant, "Viva Reynoso." I had no idea what it meant.
My father, a first-generation Mexican-American, grew up in Southern California's Orange County when orange groves were still prevalent. His father irrigated the groves and my father, during his youth, often spent the summer picking oranges with his family. My father went on to complete college, do a tour of duty in the military, and then attend law school. As a lawyer, his early reputation developed while he was director of CRLA (California Rural Legal Assistance) where he advocated for the rural poor, which in California meant primarily helping Hispanic farm workers.
After my father's inauguration for the California Supreme Court, relatives from my father's side of the family visited the ranch. During their visit, my grandfather and I struggled to have a conversation. Since coming to the United States, he had lived in Hispanic communities and had never learned English. I, despite being half Hispanic, was culturally Anglo and neither spoke nor understood Spanish. It was an odd feeling—trying to have a conversation with my grandfather when neither of us understood the other. Although I desired to be a part of both worlds, I often felt caught between them.
I didn't fit in either world
In our community, the two primary ethnic groups were Hispanic and white. I did not fit in with the Hispanics and identified more with the whites. But, at the same time, I am half Hispanic and part of me wanted that identity. I was never discriminated against; however, my close friends would occasionally make comments about "your people." It was in jest, nothing malicious, but still it never settled well. I was both Hispanic and white, but I did not identify with my Hispanic heritage. I grew to 6'5″, had pale gray eyes, and was never assumed to be Hispanic. Yet, it is a big part of my heritage.
While my father was an icon in the Latino community, he encouraged me during my childhood to follow my passion. Consequently, I felt the freedom to pursue whatever direction I chose. Even so, I had an ongoing mental battle in deciding what I should do with my life. Should I follow in my father's footsteps into a legal career or become an artist? Ultimately, I could imagine life without a career in law, but I couldn't imagine life apart from making art.
Finding myself in NYC
Prior to moving to New York City in 1998, my wife Pamela, our two young children, and I lived on my parent's ranch. Moving from 30 acres in California to the middle of Brooklyn was a major culture shock. I enrolled at Pratt Institute where I earned a B.F.A and M.F.A. in painting and an M.S. in art history. Living in New York was an adjustment. In Brooklyn, there was a 17-story apartment building across the street from us. In my hometown, there was a 300-acre dairy ranch across the street. I used to joke that I could point at a building in Manhattan and it would have more people living in it than my entire hometown. That isn't far off.
In the movie Sabrina, Sabrina moved to Paris for a short time and later remarked that she had "found herself" there. That is how I feel about New York. I was both a husband and a father before I knew who I was. Sometimes, to discover one's self, one must step out of the shadow of their family's reputation and expectations. For me, it took crossing the country to step out of that shadow; though, even now, I continue to feel its presence.
Art influenced by heritage
With my father's notoriety as a Civil Rights attorney and my ambiguity about my heritage, I became an observer of people and how they related to each other. One day, just prior to moving to New York, I was sitting in the cafeteria at a college in California. The college was diverse, but not integrated. Around each table sat a different ethnic group: Asian, Hispanic, African-American, and white. A student stood, walked from his table, and threaded his way through the other groups only to stop at another table with students of his same ethnicity. This process repeated. It was then that I drew my first sketch of what I would later refer to as Societal Portraits.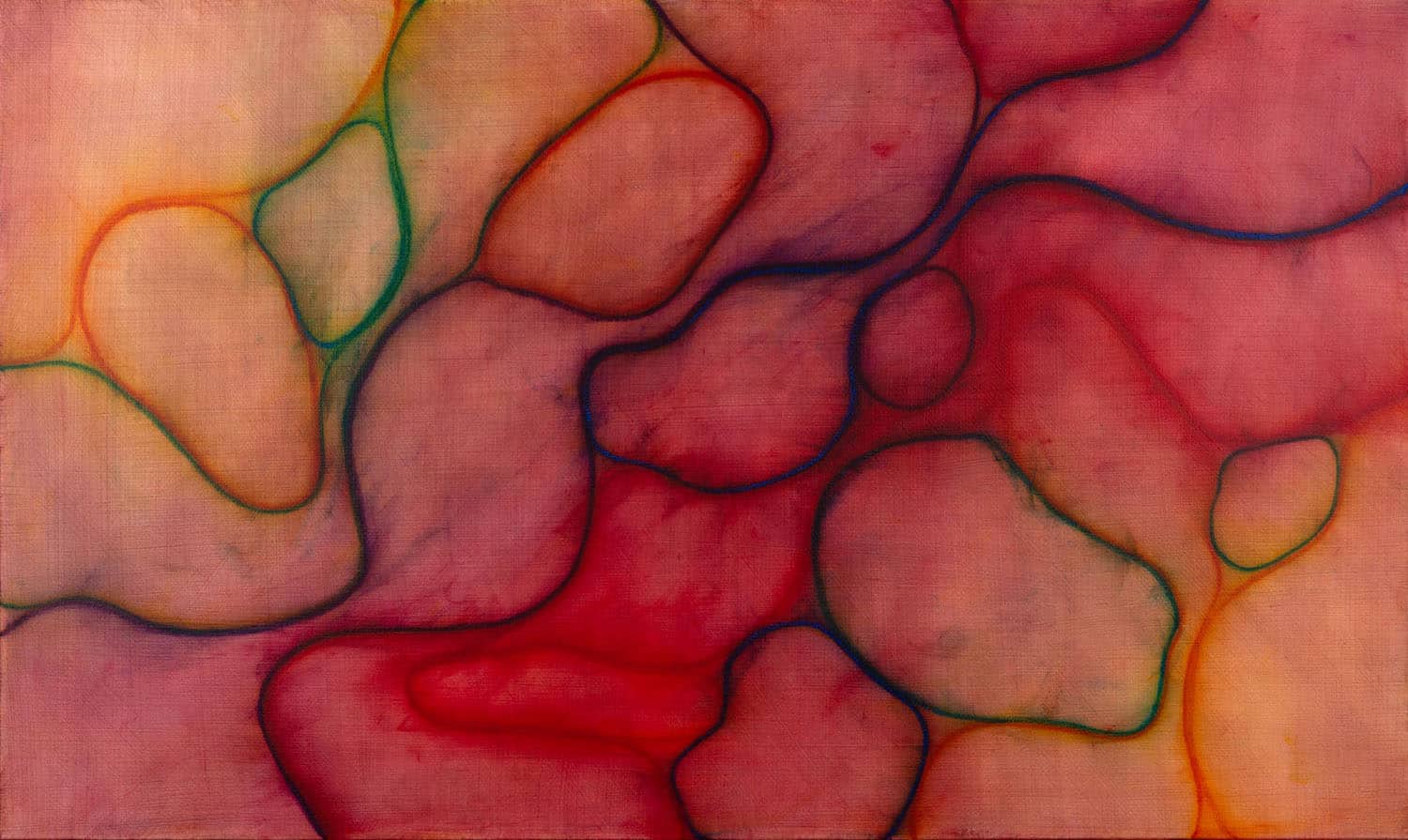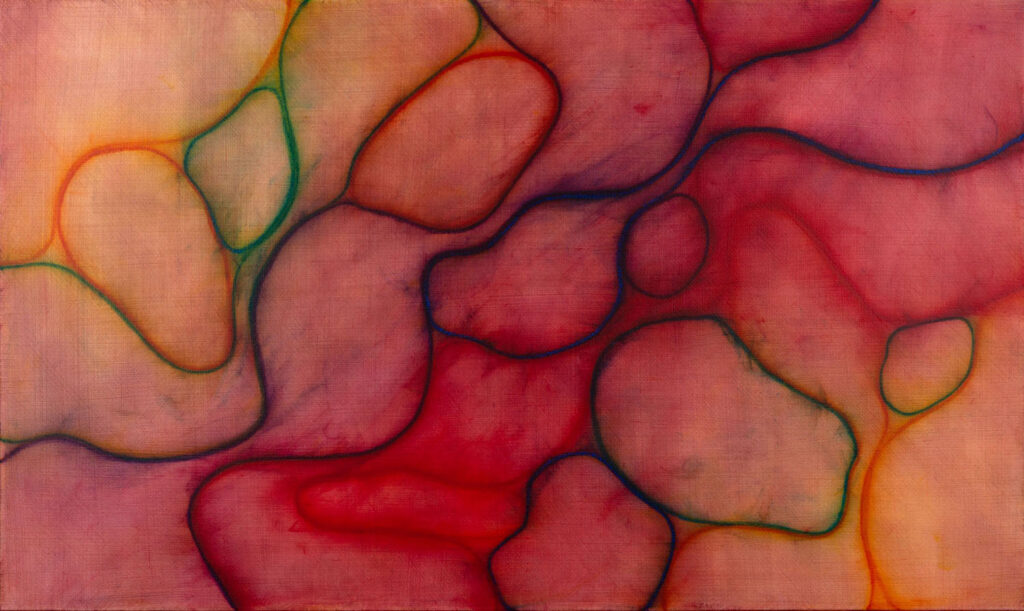 Although my art has always been essentially abstract, it has metaphorically dealt with issues surrounding social grouping, the concept of race, the nature of virtue, reason, and knowledge, and the relationship between choice and providence. My "groupings" abstractly reference how people who hold something in common typically stick together. It might be a group that loves football or a group that likes to play golf. The group may be rich or poor, but individuals tend to be most comfortable around others with similar interests. The issues I deal with are dear to me, based on my Christian faith, and, I believe, of great worth, both sociologically and theologically.
At its heart, my work seeks to metaphorically explore what it is to be human. I believe that art is "philosophy thought visually." I am constantly striving to work out my philosophy in visual terms. This often manifests itself in visual metaphors that drive my work. In every case, these metaphors are rooted in my human experience and the core of that experience is my faith.
My work probes the boundaries between 2-D and 3-D as an exploration of the complex relationship between the corporeal and the spiritual. Ultimately, I am seeking to find a synthesis of the physicality of our existence with the eternal, the rational, and the moral. The methodological assumption in my work is that truth exists, is knowable, and that truth about both the mundane and the profound, the physical and the metaphysical are fixed realities that are capable of being apprehended and explored.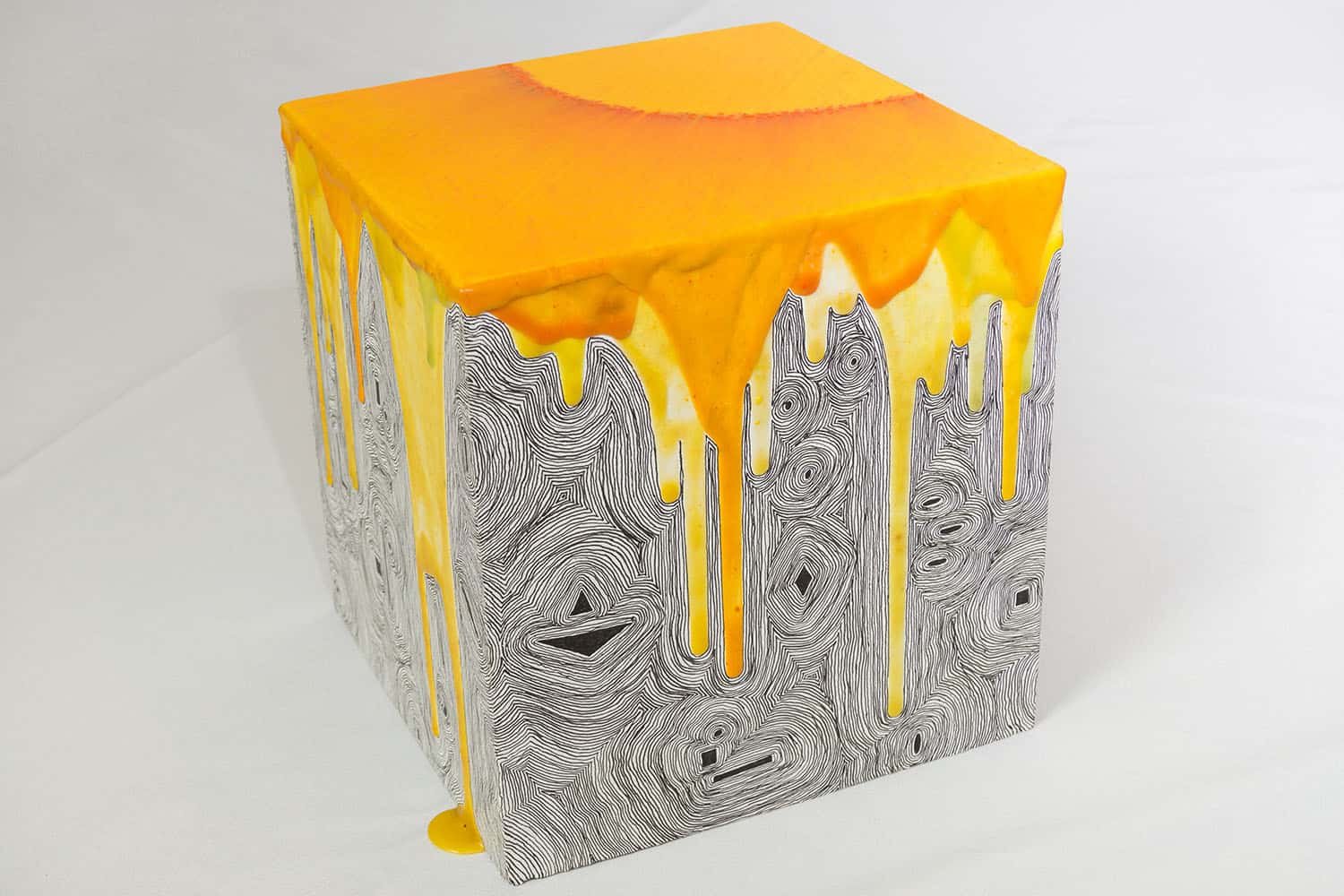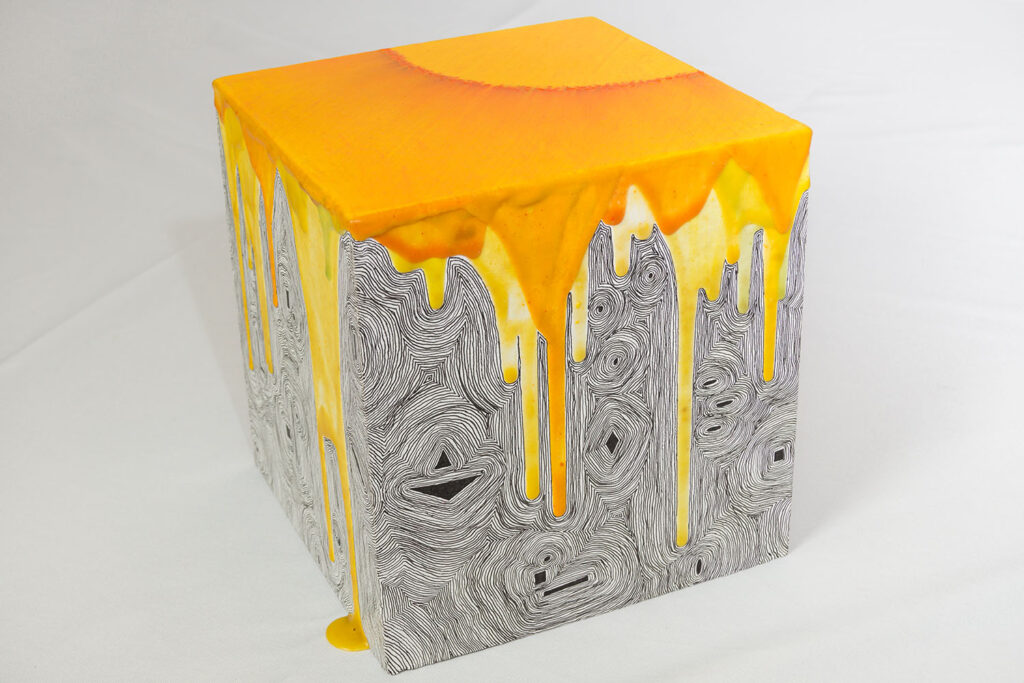 I strive for my work and my life to exist in what Wesley Hurd calls the Critical Zone– a mental, intellectual, and spiritual space shared by the religious and the non-religious which exists between the church and the world. It is a place of authentic intellectual freedom where one is able to question both the religious and the secular culture.
I believe this place, between two worlds, is where meaningful engagement takes place. In light of this, I desire not to operate under a Culture War paradigm. A paradigm that functions largely in imitation of, and often in reaction to, the cultural production of the world and which views this production principally as a tool for evangelism and retention of converts. What moves me, rather, is a Culture Maker paradigm that views cultural production primarily as a means through which we worship God. Secondarily, it views cultural production as a point of engagement with the world for the propagation of the faith.
Despite these lofty notions, my oeuvre is most united through formalism. I am a colorist. Color provides my work with visual energy and an overt sensorial manifestation. Artists often avoid the saccharin sentimentality of the pretty, but what results is frequently a fear of beauty. There is virtue in beauty. It has the power to transcend the mire of the world in which we live and reflect what is beyond. I want to claim that power in my art.
Viewers often ask if they can touch my art. There is a tactile quality in my work that begs for a response. The drips and wax-like surfaces seem to beckon people's fingers. This draw goes beyond the surface to the interior texture of the paintings which are built up through many transparent layers. The visible physical depth coupled with the literal history of the work welcomes each viewer, inviting them to participate by entering into my world.
This piece was first published in 2012 on the Christians in the Visual Arts website. The piece has been lightly edited and updated.
About Post Author