It has been a hard week. I received some bad news about my Ph.D. program on Monday and then a few minutes after reading that email, I got an e-mail that my Ph.D. Advisor had passed away. To be honest, the news of the day sparked an anxiety attack which ended up sending me to the hospital.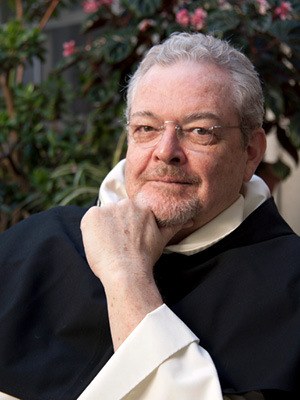 Father Michael Morris has been my advisor since I arrived at the GTU in 2012 and the professor for several of my courses. In processing why the news had hit me so hard, there is no denying that the ongoing personal and professional stresses that I have navigated since 2011 have been a big part of it.
My wife, however, pointed out something I had not really realized. For most of my life, My mother functioned as a major source of emotional support. She passed away in 2007. After that Loryn Frye, who has been my immediate supervisor at Louisiana College and became a good friend, took over that role. When I came to California without even realizing it that role transferred to Father Michael. As a Catholic priest, he was always encouraging and interested in the research I was doing into evangelicalism and the arts. And personally, he was always understanding and encouraging during my personal challenges.
Yesterday was his funeral. I grew up Southern Baptist and am still baptistic. Almost all the funerals I have been to have either been evangelical or secular with an evangelical varnish. This was the first Catholic funeral I have ever attended and it is certainly the first priest's funeral I have attended.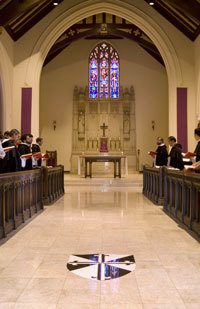 It was a beautiful service filled with ancient liturgy. As an evangelical there is much I didn't understand but I've done a lot of course work at the Dominican School of Philosophy & Theology so I've gained a small understanding via osmosis- at least enough to follow along. But, this rich service reminded me so much of what is missing in evangelical worship. The connection to the ancient, to the generations gone before us, symbolism, and a full sensory experience. Those missing elements seem even more important at a funeral where the connection to tradition and transcendent symbolism seems even more fitting.
This was easily the most profound funeral I have attended. There was a tremendous sense of beauty due in no small part to the stunning chapel, but also due to the singing of the priests, the incense, the candles, and the liturgy. There was a fittingness in this funeral that I have never before experienced. It was reverent, hopeful, commemorative, and beautiful. I wish all funerals were like this.
I will miss Father Michael and still don't know what this means for my studies. But, there was something wonderful about the service- a beautiful Christian service in memory of a man who had dedicated his life to the study of art and Christianity.
About Post Author