Tell the truth, even if your voice shakes!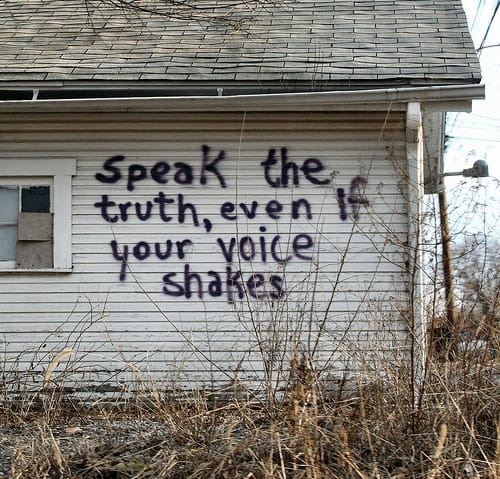 I saw this picture on the Christian Left blog. It really struck a chord with me. This last year has been a hard year for me. Without going into detail (my wife has told part of the story), I chose to stand on principle and doing so often has a cost. I've been living that cost for almost a year and, to be honest, it is wearisome. At some point, I will probably go into detail about all that happened but it is still not yet the time. But, one thing has struck me that I have a terrible time reconciling. There exists a great deal of cowardice in our world…in our church. It often is not seen as cowardice, it is seen as reasonableness. Still, I struggle to understand how many who claim that their life is centered on the Truth can hold onto truth so loosely. We must hold it tightly and speak it, especially when it is difficult…even if our voice shakes.
*I did eventually tell the story. You can read about it here.