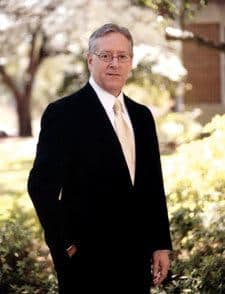 This is why I try not to get my hopes up when it comes to leadership within the Louisiana Baptist Convention doing what is right. Despite all the evidence about the dishonesty and ethical failings of President Joe Aguillard the Board of Trustees seems set to retain him as president.
According to the Town Talk, rather than Aguillard being removed from office the Board voted 18-14 to expand the boards confidentiality agreement to prohibit Board of Trustees from discussing college even with their spouses. Other reports indicate that the board then passed a resolution to prosecute any board member that violated the gag order. As a result at least two Board members, Jay Adkins and Larry Hubbard, have resigned. Apparently, Aguillard told the board that he had received a letter from SACS Senior Vice President Mike Johnson claiming that LC would be put on probation if they did not pass such a resolution. However, when pressed Aguillard refused to produce the letter.
Sorry for being rude but, how stupid are these trustee members!?! Aguillard is a documented liar and they just expanded his control without even seeing proof of his claim.
There were times in Israel's history when the kings surrounded themselves with false prophets telling them what they wanted to hear while they ignored those who were truly speaking with God's wisdom. God will not be mocked. He often does not judge with our timing but he does judge and in Israel's case it resulted eventually in their total destruction
About Post Author