Istanbul?—? A fire erupted at Umreniye Prison in Istanbul Friday Feb.4, leaving 20 inmates hospitalized with smoke inhalation and one prison warden injured. The cause of the fire is being investigated. As of now the cause is unknown.
Daily News reports: https://www.hurriyetdailynews.com/istanbul-prison-fire-leaves-20-inmates-1-guard-hospitalized-171293
The prison is located on the Asian side of Istanbul.
Inmates in Turkish prison have set mattresses and bedding on fire in the past to protest inhumane living conditions.
 Local news broadcast HaderTurk reported no one sustained serious conditions.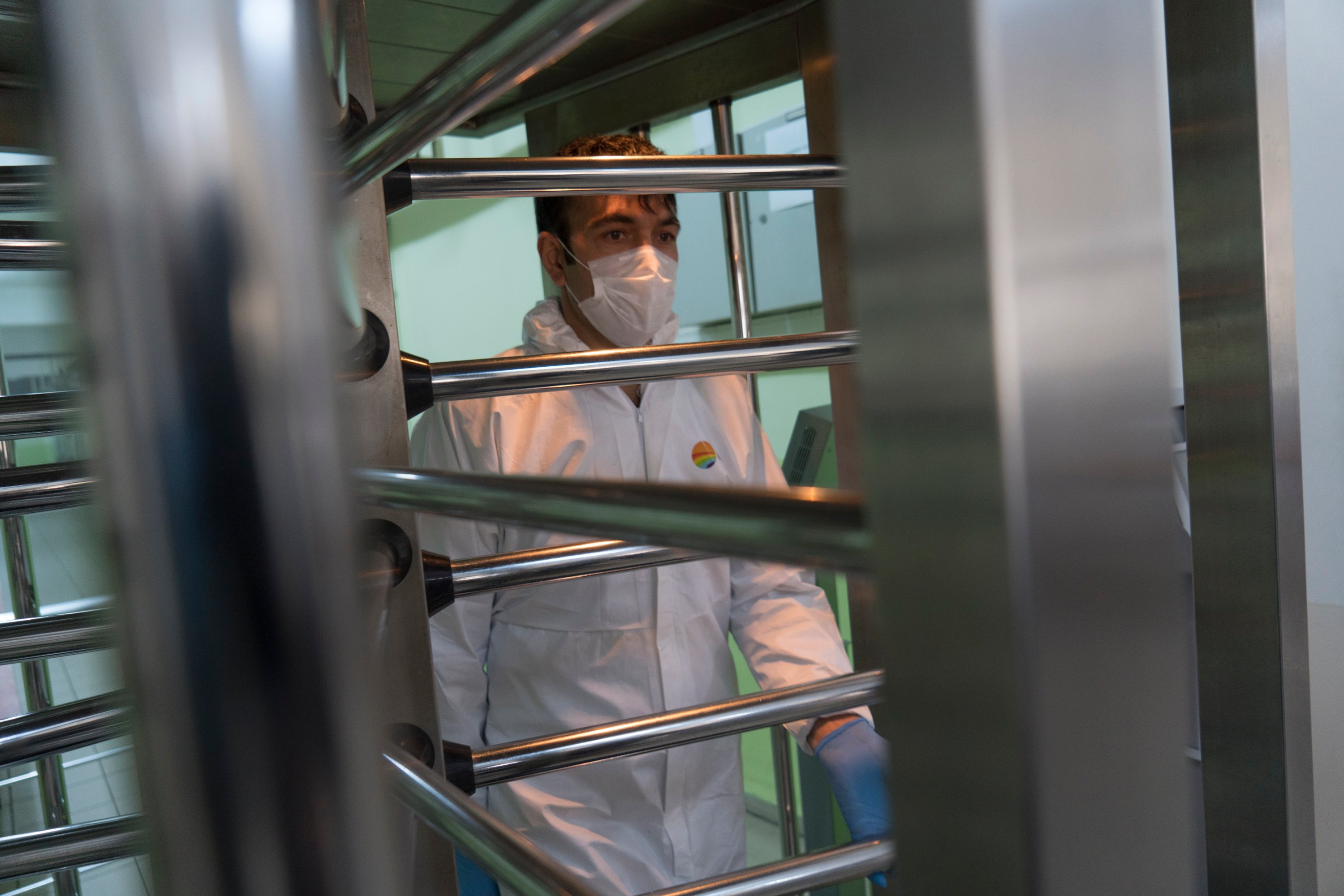 Prison staff in the first instance tried to douse the fire that emerged in one of the wards, but were forced to hail firefighters after things became too chaotic.
Justice Minister Bekir Bozdag said on Twitter that the "fire was extinguished and none of those hospitalized were in serious condition".
"Everything has been brought under control," he said.
Inmate's relatives and friends congregated at the prison entrance to obtain updates about their loved ones, HaderTurk reported.
Currently the prison holds a capacity of 1,000 inmates according to its website.
Video footage from the private DHA news agency showed at least two ambulances and a prison transport vehicle enter the gates of the prison compound as gray smoke was seen billowing from behind a building.
It also showed a firefighter using a water cannon at the top of a crane to douse the fire.
This wouldn't be the first time that chaos broke out in a Turkish prison. Back in 2000, Prison corruption and violence led to massive unrest amongst inmates, with the public. Riots broke out in serval prisons (including Umraniye Prison) leaving 26 inmates and two soldiers dead, with approximately 133 injured.
About Post Author