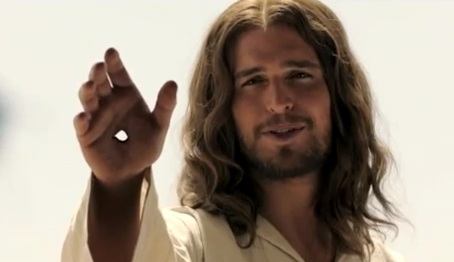 So why is it so hard to make a good Jesus movie? After all, the story of Jesus is the greatest story ever told. Why is it so hard to make a good story out of the greatest story?
The problem is artistic. The way one artistic medium works does not always translate to another. The gospels delivered the story of Jesus to us in a written form that does not readily translate to film. Probably the most problematic part of it is the words of Jesus. They are good in written form but when translated to film they seem wooden and awkward.
But, who wants to change the words of Christ? Ideally, a movie would rework the words and actions of Jesus to tell the story without changing the meaning. The problem is that scripture is so rich that while the filmmaker may be able to keep the main story true there is no way one could keep the nuance true. So, people will always pick it apart.
So, is there an answer to how to make a good Jesus movie? Well if I knew how I would make one. But, I think it is worth the struggle. And, if there is an answer, I think it will be found in the filmmaker taking the risk of raising the ire of some Christians to tell the Greatest Story in a way that works for film.
This essay is from our Anastasis Series where we resurrect articles from the past that are either still relevant today or can be easily updated. This piece was first published on March 27, 2014, and has been lightly edited and updated.
About Post Author