"Whenever ye fall ill, refer to competent physicians. Verily, We have not abolished recourse to material means, rather have We affirmed it." – Bahá'u'lláh, The Throne of the Inner Temple
" All the days wherein the plague shall be in him he shall be defiled; he is unclean: he shall dwell alone; without the camp shall his habitation be."-Leviticus 13.46
"Sa'd reported: The Prophet, peace and blessings be upon him, said, "If you hear of a plague in a land, then do not go into it. If it happens in land where you are, then do not go out of it." -Islamic Hadith
A cheerful heart is good medicine, but a crushed spirit dries up the bones. – Proverbs 17.22
"When family ties are disturbed, Devoted children arise. When people are unsettled, Loyal ministers arise." -Tao Te Ching, chapter 18
"If I speak in the tongues of men and of angels, but have not love, I am a noisy gong or a clanging cymbal. And if I have prophetic powers, and understand all mysteries and all knowledge, and if I have all faith, so as to remove mountains, but have not love, I am nothing. If I give away all I have, and if I deliver my body to be burned, but have not love, I gain nothing."-St. Paulos, Epistle to the Corinthians, Chapter 13.1-3
*******
Last year, before COVID-19 was on the radar beyond a blip in foreign news mentions on NPR, Psychology Today published a column titled, "Why Millennials Are So Lonely." It reported a survey that 30 percent of people 23 to 38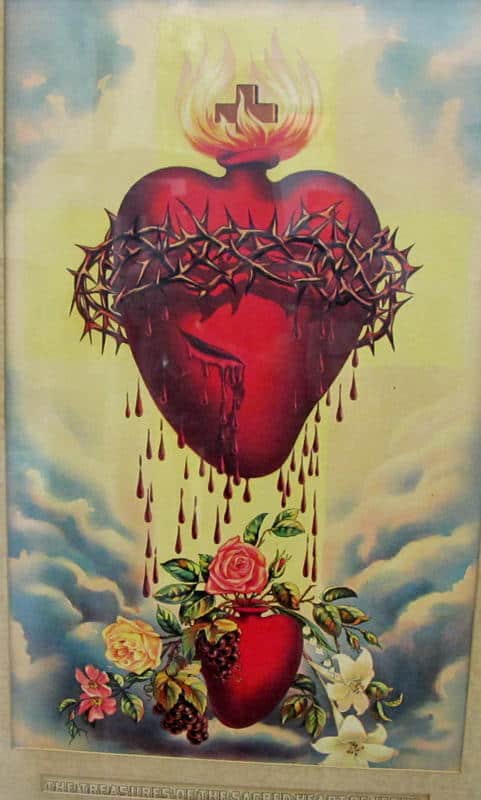 are always or often lonely, that 20 percent of people that age say they have no friends, and another 27 percent said they had no close friends.
The column went on to explore how the use of social media significantly contributes to people's sense of loneliness by placing them in relation to people but not in in-person relation. "Most days, we all experience a range of emotions, from high to low," author Lisa Firestone wrote. "We may feel exhausted or down and choose to stay home on the couch for the night. However, the minute we grab our phone and scroll Instagram, we see a flood of faces, looking like they're having the time of their lives."
The column is onto something, but it fails to examine the root causes of loneliness, of not having friends or close friends. Some of those are systemic — for example, living in a post-capitalist society in which workers are forced into semi-nomadic lives to follow work, leaving behind their families and social ties — and some are sociological; Millennials are less likely to have ties to traditional organizations that have provided community-within-community like churches or social associations.
Now, enter the novel Coronavirus. As the apparently highly contagious — and highly deadly when systems are taxed — virus spreads, the social ties of all are being tested (or at least should be if people are listening to medical authorities). Shelter-at-home orders are the official guidance of most of the land, if not the enforced law. Even if they are not, many employers are finding ways to accommodate employees working from home, often to the consternation of people with disabilities who had asked for the same accommodations for years. Universities have canceled their spring semesters or moved classes online, and schools are closed. Aside from a few stubborn and sometimes fatally wrongheaded holdouts, churches are closed and social organizations are all shut down. Even obituaries reflect the change; one I received at my office contained this addendum: "Due to the COVID-19 pandemic, we are limiting ALL gatherings to a total of 10. I apologize for the inconvenience; however, it is not only for the safety of the family we are serving and our staff but for you and your family's safety as well. Live streaming and/or recording of the service will always be an option given to all families during this time."
Abruptly, everyone — at least everyone listening — is forced into a lonely existence. Homes have gone from being a comfortable place of rest and retreat to involuntary confinement; front yards are now prison yards. Even those who can venture out have to observe the rules of social distancing, keeping six feet away from all. Aside from family or families-of-choice with whom they live, people have entered a world without touch, without even casual conversation. Strangers are suspect. Is this person the accidental assassin who brings the plague to my home?
A month ago, I wrote that life is a long Lent without realizing how prescient that would prove for this year, which will not have public Easter services. Some have tried to find workarounds to maintain some sense of continuity. Churches have started live streaming services, video boxed to show ministers in the altar but not the empty nave. One priest I follow, who is serving completely alone, pauses to allow the people watching to say the responses in the liturgy. Others locally have been doing drive-up services, in which congregants pull their cars up to the church door and the ministers lead in the open air while the laity remain in their vehicles.
Other groups have tried similar measures, but they certainly are not the same. As Faith on View contributor Scot Loyd warned recently, it's important to remember that the temporary measures are extraordinary and humans are meant to commune fully in person.
But these strange times have created something else: togetherness. People are beginning to realize that if the outbreak is to be contained, it requires everyone's cooperation. Because who the coronavirus affects and why are a mystery, and seemingly become more so every day, social distancing — contra our instincts — is an act of solidarity and even love. We are showing love for those we care about by avoiding in-person interaction with them.
By the same token, that avoidance has helped arise a new sense of urgency in our relationships. "Memento mori" is now a silent rallying cry. Death is a reality for everyone, but aside from the infirmed and aged very few think about it. The clock may be — and is — ticking for us all, and it will wind down, perhaps sooner than we expect. I've read of estranged people mending relationships, and others who wish they could and have expressed a desire to as soon as the other party is ready. I have myself reached out to friends who I love but never seem to find the time to contact.
Something else is happening, however. In our times apart, people are finding solidarity in other forms. My aunt began live-streaming the Rosary every evening, and dozens of people join her every night. A musician friend played an online concert but directed the digital tip jar to a business impacted by the closures. In dozens of places around the world, people are leaning out their windows and joining together in common song. My own city has the bear hunt, a game that allows families to get out of the house while practicing social distancing as children search for teddy bears hidden around town without getting out of the vehicle.
In other cases, people are calling on older or elderly neighbors to see if they are OK or need anything so that they do not have to skirt their high-risk status by going into stores. Authors are making digital versions of their books free to read. People are planting victory gardens so they do not have to risk going to the store to get produce — protecting themselves, certainly, but protecting others as well by the same measure.
These can be ugly times, but we are finding beauty as well. The things that have pushed us apart are also drawing us together. We have been lonely for so long that now, in the midst of pandemic, we are finding love in a time of coronavirus.
About Post Author