The issue of the relationship, or lack thereof, between homosexuality and the church, especially the evangelical church, is a hot topic these days. In some ways, I am a really bad blogger. I tend to either not write about a hot topic (notice the lack of a Duck Dynasty post) or I tend to post on the subject late (my Treyvon Martin post was intentionally a week or two after it was 'cool' to post on the verdict). I do this, in part, because I live in my own head too much and, in part, because I don't want to be chasing the trendy subject. But sometimes, trendy topics are also really important topics.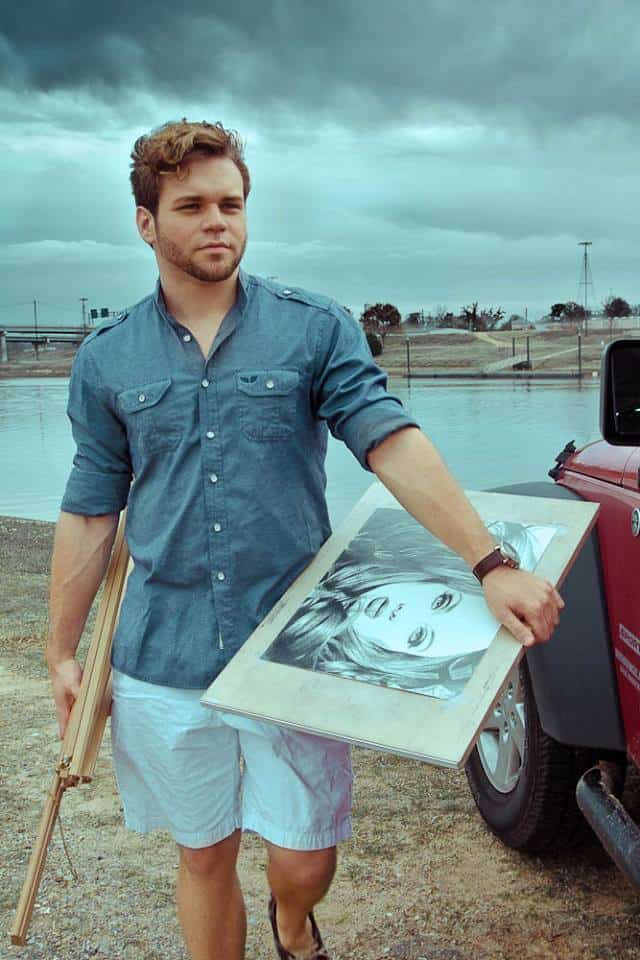 If you work in Christian Higher Education you are going to butt up against this issue. If you are involved in the arts you are likely to have friends who are gay. If you attend an ecumenical theological union for your Ph.D. you are also going to have friends who are gay. All this makes the tension between faith and sexuality a live issue. It is not a distant issue like it once was for me. When I have lunch with my friend who is the Managing Director of the Center for Lesbian and Gay Studies in Religion and Ministry he is not some abstract political or religious argument, he is my kind, gentle, loving friend who is sitting across the table from me engaging in good conversation.
A saying I have grown fond of is, "We hate the sins we don't commit." There are certain sins that the evangelical community has really latched onto as unacceptable. Right now those are homosexuality and abortion. In the past, they have included dancing, drinking alcohol, rock music, divorce, or a myriad of other sins. We seem to put a lot of weight on these issues while ignoring many others in scripture. Some will quickly notice that some of the things in the previous list are not even sins. That argument has also been made for homosexual activity. Personally, I've read the biblical arguments from pro-homosexuality Christian groups. I've read those arguments hoping to be convinced because it would be so much more accepting to agree with their position. But, I was not convinced. So at this point, I still believe that homosexual behavior is a sin. But at the same time, I have real issues with the great focus it gets within evangelicalism. There are a handful of biblical passages that deal with the issue and some of those are relatively oblique. Scripture deals much more clearly with greed, pride, lust, or any variety of other sins. But, we- as in the evangelical community- commit those sins, so overlook them. In fact, greed and pride are practically systematized into our religious system. When I speak at churches about art & religion, I often make the intentionally provocative statement that the Bible speaks more about art than it does homosexuality but we as evangelicals have very strong opinions on homosexuality and think very little about art.
So, why am I writing about this now? It is all because of James. When I taught art at a college in Louisiana he was one of my students. Technically, he never had a class with me but as the head of the department, I knew him and interacted with him. He started his college career as a double major in art and religion and then soon focused just on religion, though he did continue to draw. He was very public about his struggles on social media after he left college.
The year before James came to Louisiana College, the school was visited by Soulforce's  Equality Ride. This Ride took members and supporters of the LGBTQ community on a bus to college campuses across the nation which it viewed as having anti-gay policies. When Soulforce came to Louisiana College they were not allowed on campus. So, Soulforce decided to hold a candlelight vigil on the sidewalk just off the campus. Police were present to keep Soulforce off campus and students showed up to "pray" for Soulforce. I have no doubt that some students did so with a good heart, but I have also been told about mean and hurtful rhetoric coming from students. I wasn't there during the vigil. I  was actually in the gallery installing a show that was to open that week. However, I finished as the vigil was winding down and had the opportunity to speak with some students, especially one very thoughtful one about the evening and how students were taking it. The next day, a Thursday, I spoke with the Dean of Chapel Jason Meyer (who later succeeded John Piper as Pastor of Preaching and Vision at Bethlehem Baptist Church). I felt we couldn't just ignore the Soulforce issue. It represented a live issue that was important to students and some did not see how the actions of the school were consistent with the love of Christ. Jason is a good man who shared my concern and suggested I speak with the Vice President of Academic Affairs (VPAA) which led to a meeting with the VPAA and the President of the College. During that meeting, I advocated for an open meeting the following day where students could speak freely and dialogue with faculty about the issues at hand. I felt the students needed the issue addressed promptly and transparently. When I left that meeting I thought that was what was going to happen. But, it didn't. They did provide a two-session follow-up to the Soulforce visit but the initial meeting was a week or two later and the follow-up was a couple of weeks after that. Further, the first meeting was apologetic about why homosexuality is wrong. At that meeting, they gave students cards where they could each write down a question that would then be answered at the following meeting. It was very controlled, lacked transparency, and frankly missed the point. For the more thoughtful students, it completely missed their concern about how the College's behavior was inconsistent with love. For another group of students, it reinforced the idea that we just don't like gays. This is the campus that James would attend the next year. What breaks my heart for James is the pain he has gone through either intentionally or unintentionally at the hands of the church.
Evangelicals often quote the hackneyed idiom "Love the sinner, hate the sin." But, the reality is we spend time talking about sin rather than to the sinner. We don't truly show love.
Further, we never say "love the sinner, hate the sin" about 'our' sins. It is always 'their' sin. When was the last time you heard someone say that about gluttony, pride, or greed? The reality is homosexuals are not the 'other.' They are the 'us.' We are all broken and in need of God's love and forgiveness. God does not hate James' same-sex attraction any more than he hates my pride or lust. We all fall short of God's perfection but we also all have his love and mercy available to us.
I think Christ often weeps when he views religious establishments. In his own day, it was not the sinners and tax collectors who received his wrath. It was the religious leaders. Think of the unimaginable mercy he showed to the woman at the well, the woman caught in adultery, and Zaccheus the crooked tax collector. He acknowledged their sin but he did not condemn them, rather he showed mercy. Now think of how he treated the Pharisees and Sadducees! Those are the ones he called whited tombs and "vipers". Yet, in evangelicalism, we so often do the opposite. We rail on the broken and support the sometimes corrupt leadership. At times we think it was just the Jewish religious system that was so broken yet any Protestant will certainly affirm problems within the late medieval Catholic system and Protestant countries certainly had similar issues as Søren Kierkegaard would certainly say about 19th century Denmark. Kierkegaard insightfully wrote in Concluding Unscientific Postscript to the Philosophical Fragments about the difference between the "what" and the "how." He pointed out that all of Denmark believed the "what" of Christianity. But, very few had the right "how." They did not, in his opinion, have true inwardness, a subjective acceptance of the truth of Christianity. In Kierkegaard's estimation, and I think he is right, it is this subjectivity, the "how," that makes all the difference. I wonder, at times, if Christianity in the United States is in the same situation.
Mostly though, I think Christ's heart aches for those who are in pain. And instead of helping those in pain, we often shoot the wounded. When I was in high school I bought a tape (yes not CD and not MP3) from a singer who has a song about this. I don't remember his name but over the years I have thought a lot about that song. When I was 17, I didn't understand how true it was. I am beginning to. I have been shot by the church when I was wounded. But my wounds healed. James' wounds likely never will heal. He will always live in the tension between his sexual attraction and the church. But, I know him. He loves God. He has stood for right in situations where very few Christians had the courage to do so. Please, I pray that we do not shoot James or anyone like him. We need to do unto others as we would have done unto us, and remember we are all broken and James' cracks are not any worse than mine, or yours. And the greatest of these is Love. I have tremendous respect for James. He has more courage than I do. Despite my commitment to transparency, I doubt I would have his courage in this situation. Like everyone, I have sin in my life, and you notice I haven't been eager to lay all my sins before the internet. I pray that the church supports James as he seeks to live honestly with himself and before God.
A few weeks back, my wife and I were speaking with a friend at church about this issue. She told us of a gay friend of hers who had said, "The Bible says whosoever believes. I am whosoever." I thought that was a poignant statement. I am whosoever, James is whosoever, my wife is whosoever, and our friend at church is whosoever. It is not our struggles that define us, it is our Lord Jesus.
ETA 5/16/16: To be completely transparent, I have been told that James has now completely left the faith. That said, I still think the point of this article is true.
About Post Author