We are all weary of the gun control discussions. This essay was first published after a school shooting that was the 40th school shooting of that year and the 26th mass shooting of that year.
In response to that shooting my wife shared a passionate article on Facebook,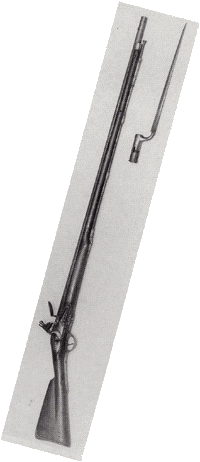 "Why Gun Lover's Don't Get to Grieve Another Massacre with Me." In her post, she quotes the author, John Pavlovitz, saying, "I'm tired of a culture that sees repeated mass shootings as the acceptable collateral damage of freedom." There is no doubt that freedom has a cost. But, I wonder if over the last several hundred years our calculus has been distorted.
I first ran across Blackstone's Formulation when I was in Junior High prepping for a debate as part of an accelerated program at the local university. "It is better that ten guilty persons escape than that one innocent suffer." (1760) Blackstone was an English Jurist and his approach to justice was important to our founding fathers. In fact, Benjamin Franklin, in the years just before the Constitutional Convention changed it from "ten" to "one hundred" guilty. The men who believed this are the same men who penned the Second Amendment. Yet in light of the repeated tragedies and the accompanying rhetoric, it seems that many believe that it is better for ten innocents to die than for anyone to relinquish their guns. The founding ideals seem to have been turned on their head. This doesn't just apply to guns.
In California, the prison system has constitutionally been changed from rehabilitative to punitive. If we look at the soaring incarceration rates in the US over the last 40 years, it is clear that this mentality is much broader than just California. Consider terrorism and our response to it. We suffered a horrible attack on 9/11. In response, we gave up so much. With the Patriot Act we gave away our privacy. We went to war…and then another war. When one potential terrorist tried to sneak a shoe bomb onto a plane we added to the inconvenience of all air travel.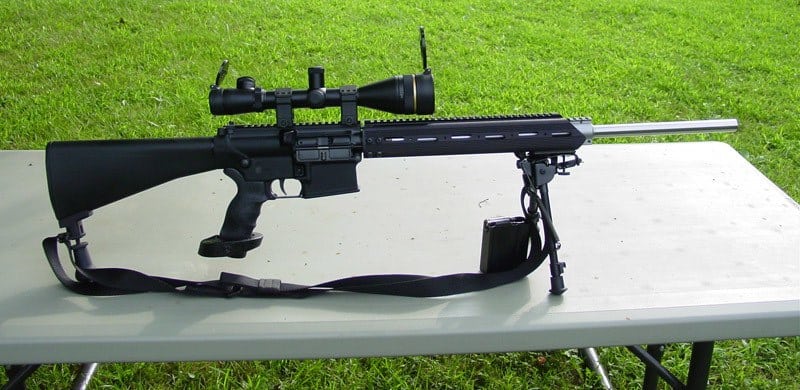 This really isn't about our rights; it is about our fear. We fear the terrorists so we give up our freedoms. We fear the criminal element so we incarcerate people at a rate much higher than any other nation. (The one exception is The Republic of Seychelles. Yeah, I had never heard of it either.) We even fear our own government and the "other" so much so that we cling to our guns as if our shotgun or even an AR-10 could protect us from a tank or a drone and ensure our safety.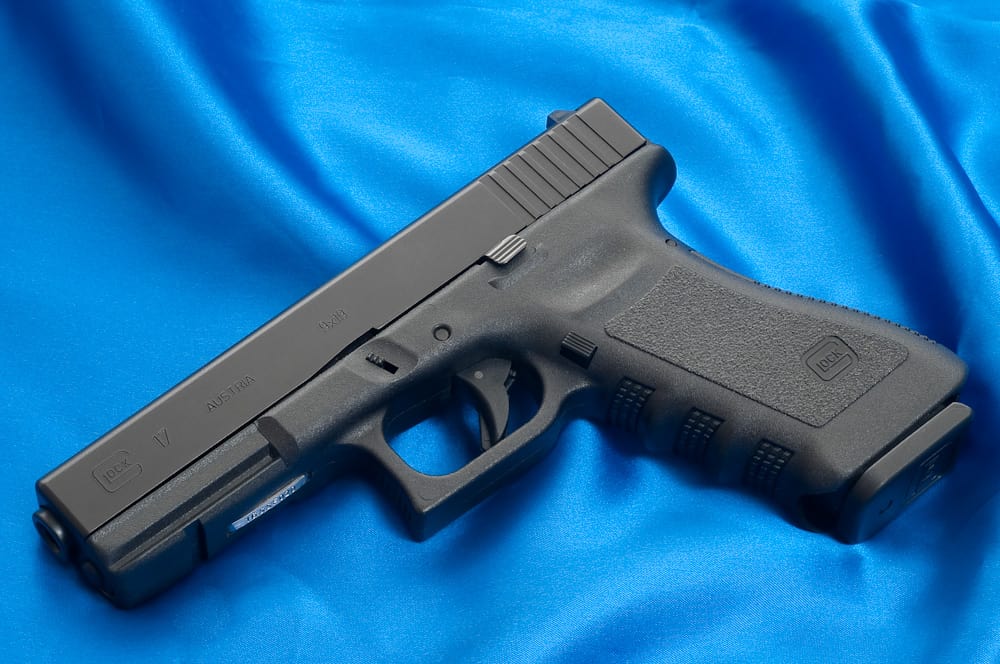 I actually am not advocating that we ban all guns. Yet, this discussion is a non-starter for so many people. How can that be? How can we refuse to even talk about gun violence when over 10,000 Americans die from it every year? How can we refuse to talk about gun control when since 2013 we have averaged 90 school shootings a year? Are these lives, even the lives of children, less important than our right to own guns? There is no doubt that our gun death rates are better than in some nations. We have 10.64 deaths per 100,000. Compare that to a nation like Honduras with its rate of 64.8 and we seem pretty safe. But, when you compare us to more developed nations like Japan (0.06), The United Kingdom (0.26), or even Canada (2.2) we really aren't all that safe.
There were some arguments that the shooting that inspired this essay was a hate crime against Christians. There is merit to that. But, what is the Christian ethic in such a situation?
I saw the below post on Facebook:

As believers-as those who follow the crucified Christ who laid down his life in a profound act of love-is this the attitude we should exhibit? As an evangelical, I tend to look to scripture to find answers or more often the principles to follow. I won't argue that guns are unbiblical. It is true that the disciples carried swords at least part of the time. Christ even suggested in Luke 22 to buy swords if they don't have them. However, that sort of violence is not the Biblical ideal. Isaiah 2:4 puts forth an ethic of peace,
"He shall judge between the nations, and shall decide disputes for many peoples; and they shall beat their swords into plowshares, and their spears into pruning hooks; nation shall not lift up sword against nation, neither shall they learn war anymore."
Yet, we clearly are not at that point in history. So, how should believers view this issue today? For me, I look to the greatest commandments.
And [Jesus] said to him, "You shall love the Lord your God with all your heart and with all your soul and with all your mind. This is the great and first commandment. And a second is like it: You shall love your neighbor as yourself. (Matthew 22:37-39)
Despite the vitriolic rhetoric that is often seen in the name of Christianity, the Way of Christ is love. Christ said, "By this all people will know that you are my disciples, if you have love for one another." (John 13:35) We are to be known by our love. But, are we? We are to be defined by our love. Have we been? We are to love one another and we are to love our neighbor. We are even to love our enemy.
 "You have heard that it was said, 'You shall love your neighbor and hate your enemy.' But I say to you, Love your enemies and pray for those who persecute you, so that you may be sons of your Father who is in heaven. For he makes his sun rise on the evil and on the good, and sends rain on the just and on the unjust. For if you love those who love you, what reward do you have? Do not even the tax collectors [the bad guys] do the same?" (Matthew 5: 43-46)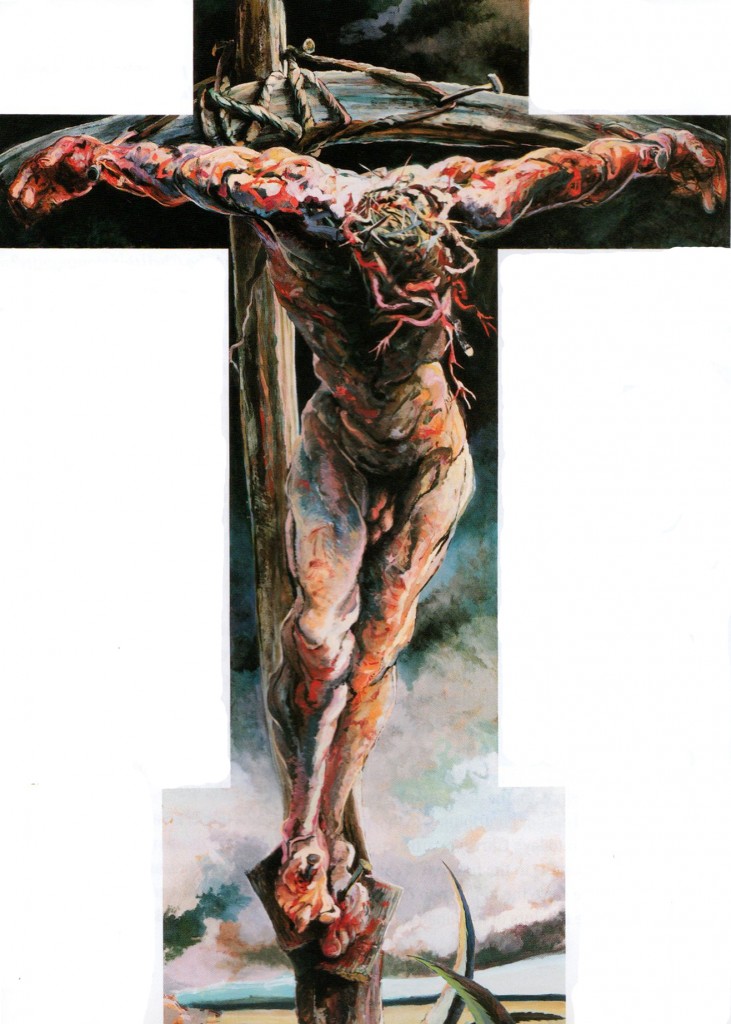 So, what does all this love stuff have to do with guns? In scripture, Christ tells us what the greatest manifestation of love is: "Greater love has no one than this, that someone lay down his life for his friends." (John 15:13) If Christ is our model and love is most fully demonstrated by our willingness to lay down our lives, should we as Christians be clinging to hashtags like #Righttodefend, #RighttoCarry, and #GunsdontkillCraziesDo? Might it be more reflective of Jesus' ethic if we were willing to waive our right to defend ourselves to help save the lives of the 11,000 Americans a year who die from guns and the college, high school, and even elementary-aged students who die in school shootings?
I believe the greater love that Jesus references is more concerned with the lives of the innocent than our own rights. It is more concerned with their welfare than our own. As I argued earlier, we are really acting out of fear, not love. We know that Christ's spirit is not a spirit of fear and that "There is no fear in love, but perfect love casts out fear. For fear has to do with punishment, and whoever fears has not been perfected in love." (1 John 4:18) I believe that the Christian community at large and specifically the portion that cries so loudly about our rights "has not been perfected in love."
Love is the heart of the Gospel. Love is the heart of Christ. Love is the heart of our testimony. In the name of love, in the name of Christ, we must be willing to explore how to handle the terrible life-ending epidemic of gun-induced deaths. Yes, pray for those who are hurt and for the families of those who die. But, just as our faith is proven alive by our works (James 2:17) so too our love is proven by our works. Do not take this lightly.
When we are tempted to forget love and selfishly argue for our rights, even those granted by the Second Amendment, remember, "Anyone who does not love does not know God, because God is love." (1 John 4:8) When we are tempted to say that the government can pry our guns out of our cold dead hands, remember love.
This essay is from our Anastasis Series where we resurrect articles from the past that are either still relevant today or can be easily updated. This piece was first published on October 2, 2015, and has been lightly edited and updated.
About Post Author