It was May of 2014 and I was staying Memorial Day weekend at All Saints of America Orthodox Church in De Queen, AR. I woke up early Saturday morning to take a day trip. I was traveling 60mph, and just 30 miles into my trip, approaching Broken Bow, OK, my engine started to sputter and the tachometer bounced forebodingly up and down. Not good. I was on the wrong side of the first red light in town, slowed to a stop, and within three seconds everything flickered out of service.
Unanticipated revitalization
The priest and his wife were longtime friends and allowed me to stay with them until I had my car back. One afternoon, he took me for a little drive around the town. De Queen is a town of 6000 and in the middle of a dry county, which has an unusually high Hispanic population—over half the residents. The main highway passes North of the old central business district, such that traffic does not see it at all. This is a reality for many small towns including ones like this one not on interstate corridors and has turned many once-charming town squares and business districts into outmoded, boarded-up collection areas for the downtrodden. However, De Queen is not such a town. The old downtown, while showing its age, is nonetheless open for business and well-occupied—almost entirely by the Hispanic community. There are multiple restaurants, two groceries, a meat market, a salon, many homes, and full parking on the streets on Sundays for services at St. Barbara Catholic Church. Quite impressive for a town of 6,000 people which lies over 600 miles from the border.
I have visited these particular hosts many times in the last 10 years, and we would often discuss politics over meals. This time the conversation centered on what he showed me of his town, and what it means for our national future. I mentioned the night of the 2012 election when Karl Rove lamented on air that the Republicans were doing such a poor job with the Hispanic vote. He said that it was exactly such a demographic—pro-life, family-oriented, hard-working, and entrepreneurial—that should be heavily Republican. I am not interested in arguing whether he is right or wrong about what they should be, but he is absolutely right to be concerned about the fact. Especially given that it is the fastest-growing demographic in the nation, it would seem that whoever wins them wins the future. The ramifications for Christianity are strong as well: in the 2015 Pew Study, all Christian confessions had declined in population except one: Catholicism, and only because of immigration.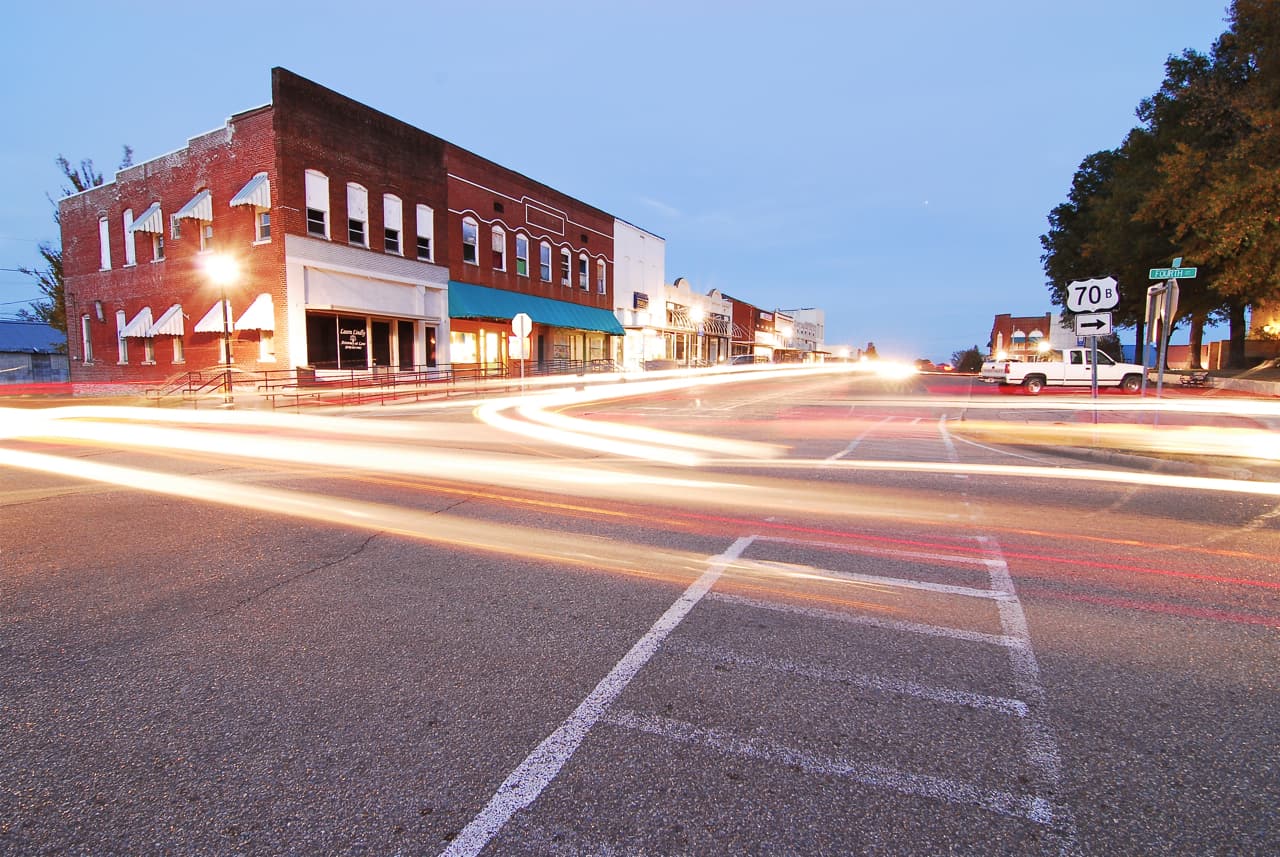 This was the beginning of an opening of my eyes and took place one month before I would reconnect with my future wife from across the Southern border and whom I dated for over a year leading to engagement, marriage, and the path to residency. Over this period I traveled to Mexico several times. I maintain a very staunch opinion on international travel: it is always better when you know people at your destination and have the opportunity to be not just a tourist, but to be one of the locals and live the life. This is precisely what I had. We envy cultures in which life is celebrated and families are close together, just like Mexico. Visit the central plaza in any city in the evening and it's a party every day. Taco trucks, other heavily seasoned street foods, inflatable toys bouncing around the streets, and performers. I had to ask what was being celebrated at first. The answer was nothing. It was just an ordinary evening in town. So you can only imagine what it's like when there's an actual cause for celebration: birthdays, baptisms, First Communion, weddings. The parties will test your endurance if you're an American novice. When graduation season comes, seniors joke that they need 43 invitations for the family. It's almost true.
Reconnection
The plot of the 2017 Disney film Coco sings a new tune to which we ought to open our ears. The Disney movies I grew up with had a motif that mirrored white middle-class youth frustration: The princess has a world of tradition at her feet and a dream her parents don't understand. She follows her heart, the dream comes true, and the parents learn their lesson. Now, I developed a healthy suspicion of follow-your-heartism long before becoming a parent. Despite its kernels of truth, its ultimate message is destructive and a truly fulfilled human is one who knows how to lead one's heart. Anyway, Coco starts out this way. Young Miguel flees from his family hoping to meet his musical idol, whom he believes to be his ancestor. When he finally does, the man turns out to be a fraud. The true musical genius was his less famous partner, whom he murdered to preempt his leaving the celebrity life to return home to his family. When he attempts to confine Miguel to a permanent stay in the Land of the Dead, it is the family who rescues him. In the end, the family is reunited, the truth is uncovered, and music is welcomed back. What a timely and powerful message; what Christian America could not do, 40% more Christian Mexico did for us: they flipped the script.
You might have noticed that I have spoken as little as possible about politics in this post. And that is by design because politics is downstream from culture. Without a doubt, we need to change our culture and how it views this immigration wave. What if what makes America great has been right under our noses this whole time? What if we could do with our whole nation what has been done with De Queen? What if we can revive our neighborhoods, strengthen our families, put more people to work, enrich our culture, and keep church buildings from closing their doors? If we see it for what it truly is, we cannot help but have a policy that integrates and embraces more people and deports and detains less.
When I finally heard from the shop, my car had started normally as if nothing had ever happened. To this day I'm not ruling out the work of the Holy Spirit.
This essay is from our Anastasis Series where we resurrect articles from the past that are still relevant today. This piece was first published on September 22, 2020, and has been lightly edited and updated.
About Post Author