For almost a year, ever since the investigation by the Board of Trustees into corruption, Louisiana College President Joe Aguillard and his supporters have been using the term "exonerated" every chance they get. The story from the Aguillard camp has been that a Calvinist take over was thwarted and Godly leadership maintained. The truth, however, is much darker.
This blog has previously discussed Aguillard's vindictive nature and his strict line on loyalty and his authority behind closed doors. But, today Aguillard made a news story out of something no source had previously reported on. In January of 2013, Dr Chuck Quarles filed a complaint with SACS about ethical concerns over Aguillard's behavior. According to Quarles he "did so only after speaking to an official at SACS and receiving assurances that [his] complaint would not result in LC's loss of accreditation." As Quarles explains, "Many fine Christian educators whom I greatly respect serve at LC and I did not want my complaint to harm them in any way." However, yesterday Louisiana College posted on their website a press release entitled "SACS Reaffirms Louisiana College: Denies Quarles Complaints" In the release, Aguillard claims that the accusations were false and compares himself to The Apostle Paul in Corinth when explaining how he will respond to the "false accusation." Tommy French, Chairman of Louisiana College's Board of Trustees, asserts, " Our President, Dr. Joe Aguillard, has been vetted and completely exonerated. The facts have proved the absolute integrity of Louisiana College, the Board of Trustees and President Aguillard."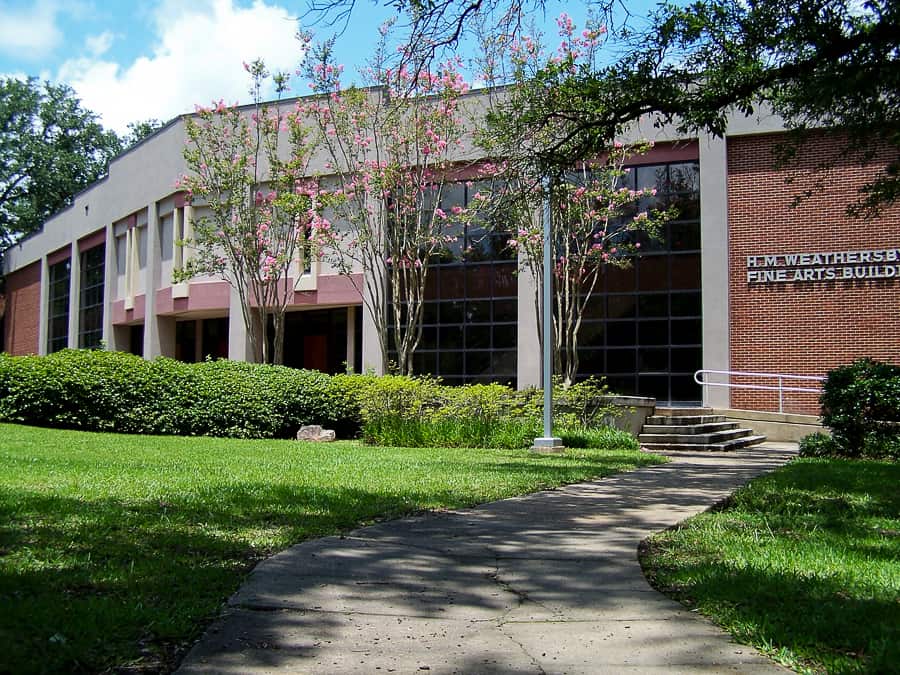 But, is that the truth? The press release has a bulleted list of the "reputable list of groups exonerating President Joe Aguillard of all charges." However, when one reads the list one realizes that only the SACS report is an outside agency. Three were parts of the Board or the whole of the Board of Trustees. The Board did "exonerate" Dr. Aguillard but via votes such as 4-3 or 17-13. Neither of those are huge votes of confidence. Another group listed in the press release is the Louisiana College Administrative Council. This may sound impressive. But, one needs to understand that every person on that Council is an employee of Aguillard. And as Aguillard  himself has said, that he requires 1000% loyalty from his employees "And, [he]'ll put loyalty over competency with everybody that I allow to voluntarily work here, including student workers." They also know that there is no freedom of speech at LC and if anyone disagrees Aguillard has "three attorneys who will laugh them into the ground because there is no such thing here." So, there is no doubt that a group that works for Aguillard would also exonerate him in order to keep their jo, . The only person on the list who is not directly tied to the college is Dr. Belle Wheelan, President of Southern Association of Colleges and Schools (SACS). But, does Wheelan really exonerate Aguillard. Is it true that the SACS report "Denies [the] Quarles Complaints" as the press release declares? In a letter to Dr. Quarles from SACS, Dr. Wheelan states, "There did appear to be a misstatement to the Board and in some published materials concerning the use of restricted gifts after the institution had received written instructions from the donor's representatives. It also appears that potential donations may have been represented as firmer than they were. Nonetheless, the standard of "significant noncompliance" is needed when processing a complaint." (Emphasis mine) In essence, Dr. Wheelan said, Aguillard lied but not bad enough for us to do anything about it. That is far from the resounding exoneration that Aguillard is proclaiming. Further, it should be noted that the only independent investigation to look fully into the situation found that Aguillard had lied. Maybe most importantly, Aguillard's behavior cost the institution its largest donor in history because the donor believed that Aguillard was not trust worthy. It is also interesting to note that according to a letter Dr. Quarles sent to The Town Talk the groups from Louisiana College that investigated him never even spoke to him…not exactly a thorough look into the charges.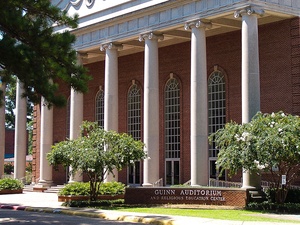 Interestingly, the press release that was sent to every media outlet in Louisiana on Thursday evening was not enough for Dr. Aguillard. He chose to show his true vindictive spirit by also releasing what the LC website calls a "Detailed Archived Report." In this report, Aguillard unloads both barrels at Dr. Quarles and former Chairman of the Board of Trustees, Gene Lee. Aguillard makes it clear that he is aiming to directly harm Dr. Quarles' career and employability when the report says "Following the Louisiana College Board of Trustees Investigative Committee and full Board of Trustees denials of his complaints against the President, Quarles immediately left the College for Employment at Southeastern Baptist Theological Seminary. It is unknown if the seminary is aware of the latest rejections of Quarles' complaints against the President." The report then goes on to not just say that Aguillard didn't do it but it was actually Quarles who said all the lies. It would take a long time to disentangle the deception in the 11 points presented in the document, which incidentally are designed to look like they are statements from SACS but are actually statements from the College. But, one clear manipulation is the failure to distinguish between the LC Tanzania project and Mission Practicums in Tanzania through the Divinity School. The donor's had approved for the Divinity School to do practicums but that is very different from the donors agreeing to support and fund LC Tanzania.There is so much more in the document that needs to be addressed including the attack on former Chairman Gene Lee and the continued sleight of hand tying this all into Calvinism. But, those will have to wait for a later post.
One issue that remains confusing is why Aguillard would choose to release a press release at this time. Prior to this, no news outlet or blog had reported on Dr. Quarles' complaint to SACS. This was in large part because Dr. Quarles had refused to speak to the press. Since SACS closed the case in August of 2013, why release a press release now? Why make news of something that had not been news? And, why back Dr. Quarles into a corner where he feels for the first time that he has to speak truth publicly? I do think that vindictiveness is one reason. Dr. Quarles caused problems for Aguillard with both the board and the constituency and despite all the talk of "exoneration" many fewer people trust Aguillard than they did a year ago. The other issue is that Aguillard's leadership and controvesies are  hurting the college and he wants to shift the blame. I doubt it is accidental that Aguillard contacted the press right before Preview Weekend, where potential students come on campus, and "Prayer and Pledge Sunday," when churches are asked to pledge to the capital campaign. For the first time in years, LC did not release attendance numbers. Sources indicate that enrollment is down considerably. LC, under Aguillard's leadership, has a history of hiding negative facts so the failure to release diminished enrollment numbers is consistent. Further, while LC is targeting LBC churches for $12 million  in donations sources indicate that they have had very little success. Apparently, as few as three churches have made significant pledges with a total pledged less than $500,000. So presumably, Aguillard felt that a press release declaring that he was exonerated would help both with enrollment and fundraising. But, it was likely a miscalculation. When many feel there is little else to report on LC he puts his controversial leadership in the public eye once again. And even more telling, he does so through distortions of the truth.
As I look at what has happened between Dr. Quarles and Dr. Aguillard I can't help but think of the many times, while I worked at LC, that Dr. Aguillard paraded Dr. Quarles as his conscience. We were told by Dr. Aguillard that Dr. Quarles job as Vice President was to be his conscience and let him know if he is getting off track. But, rather than listening to his Jiminy Cricket Dr. Aguillard is seeking to crush him.
Speaking of crushing dissenting voices: I received a call today claiming that Dr. Aguillard was doing something because of me. What could that be? I am only a blogging former employee who lives 2000 miles from LC. Well, the answer is that he is trying to completely control the narrative in regards to this story. At the bottom of the press release it reads:
Any dissemination, distribution, reproduction, or copying of any information, images, photographs or other materials contained on this document are strictly prohibited without the express written permission of Louisiana College. Any dissemination, distribution, reproduction, or copying of any information, images, photographs or other materials contained on this document without the express written permission of Louisiana College will be handled in accordance with any and all local, state and federal laws.
Really? Only LC would publish a press release and release a special report and then try to scare people from reporting on it. And, that is all it is. Fair Use Laws are clear on this. While LC no doubt controls the copyright of the material they posted Fair Use allows for reporting, commentary, and criticism on such public materials. It seems Aguillard really wants to limit free speech not just of his students and employees but of the press and of bloggers. So, I encourage others to not be afraid and not to fall for the intimidation tactics. Because, if LC truly plans to handle this material "in accordance with any and all local, state, and federal laws" they will simply do nothing.
The Town Talk, the local newspaper, also wrote a piece on this  issue which is worth the read.
Related articles from around the web:
About Post Author