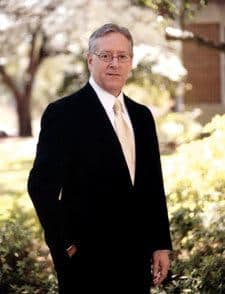 Joe Aguillard's presidency resembles a cat, though it may not be limited to nine lives. Despite mounting concerns about his leadership and his ethics the Louisiana College Board of Trustees has continued to stand behind Aguillard as a good and godly leader. Last year the Cason Foundation (the largest donor incollege history) withdrew their support from Louisiana College stating explicitly that they were withdrawing their support because of Aguillard. The letter from the Cason Foundation released last year said, "We deeply regret that we must now discontinue that support due to actions of President Aguillard which we believe to be unethical and potentially illegal." The Foundation was further concerned that "The Board's disinterest in our testimony suggests that the majority of the Trustees do not wish to know the truth but intend to blindly support Dr. Aguillard despite his behavior that we believe is contrary to Christian principles." Ultimately the Foundation stated:
Since we no longer have confidence in Dr. Aguillard, since the Board apparently does not intend to hold Dr. Aguillard accountable, and since we cannot freely communicate with the Dean of the School whom we have grown to love and trust, we feel that we have no choice but to discontinue support for the Caskey School of Divinity.
As readers likely remember, there was an independent investigation into Aguillard which confirmed that he had lied. But, the Board of Trustees chose to disregard that investigation mounting their own investigation which "exonerated" Aguillard. In reality, it was a split decision with the investigating committee voting 4-3 in favor of Aguillard and the full Board voting 16-13 in his favor.
After his victory, Aguillard's defense was essentially that he hadn't lied but that Chuck Quarles, the Dean of the Divinity School who the donors "love and trust" had in fact lied. Aguillard showed documents to Kelly Boggs of the Baptist Message which were claimed to prove his innocence. But, a lot of questions were left. One of those questions is- if Aguillard was telling the truth why was he not able to mend fences with the Cason Foundation? Few people seemed to believe Aguillard's claims and pressure has continued to build.
But the interests of 'absolute truth' are not well served by handing critical evidence over to the accused and demanding the destruction of all other evidence.
Now, The Alexandria
Town Talk
 has obtained recordings (the article was published shortly before 6:30 pm Central time but currently seems to be down) of a meeting in which Aguillard is the one who does exactly what he claimed Chuck did. He lies. In the meeting Aguillard claims that he had spoken to Mrs. Cason and that she approved money for
Tanzania
and the building of a building on LC's main campus.
"I told them (the donors) I was gonna have to — unless they disagreed — move some money to the Tanzanian project to get that going," Aguillard said on the recording. "And she (Flo Cason) said, 'We're all for that, and I wanna go with you the next time you go.'"

"She (Flo Cason) said, 'We can't wait til we're ready to build that building,'" Aguillard said on the recording. "She volunteered, 'We wanna build it sooner,' In other words, it's coming. We haven't given up on that."
These were exactly the things that Aguillard publicly claimed he learned from Chuck Quarles when Quarles lied to him. However, as seems to always be the case, when the truth comes to light Aguillard is on the wrong side of it.
What is worse is that instead of confessing their mistakes the Board of Trustees continues to try to cover Aguillard's sin. Tommy French, the Chairman of the Board, wrote Chuck Quarles a letter demanding the return of recordings to the college.
While Louisiana College did not comment to The Town Talk, the school did contact Quarles on Friday, sending him a letter from Tommy French, the current chairman of the LC board, threatened Quarles with legal action of he did not return all recordings "of any and all meetings, gatherings or conversations" to French by March 25.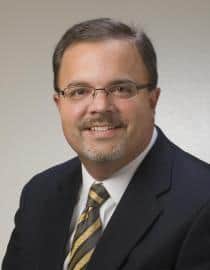 At a time when French should be apologizing to Quarles and begging the forgiveness of Louisiana Baptists for backing a proven liar, he instead chooses to apply pressure to Quarles in an attempt to continue to lie.
According to the Town Talk Article because of French's letter:
Quarles responded by writing a letter to the entire current LC board.

"In the documents that LC recently posted on its website, the Chairman of the Board, Dr. Tommy French, stated: '"It's time to bring clarity, finality, and the absolute truth to the issues and hearsay surrounding Louisiana College,'" Quarles wrote. "I wholeheartedly agree with this statement. But the interests of 'absolute truth' are not well served by handing critical evidence over to the accused and demanding the destruction of all other evidence."
ETA: The TownTalk article is now available here.
About Post Author