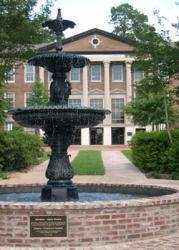 Obviously there has been a lot of attention paid to the troubles at Louisiana College on social media and in the press recently. This blog has had almost 23,000 page views in just the last two and a half days. There are strong feelings on all sides. But, I am curious about how the general public feels. Bloggers, like myself, have been vocal about our opinions and there have been some who have spoken up on social media in favor of the administration. Please, no matter your persuasion let me know how you feel.
Make your opinion known before the special called Trustee meeting on the 30th.
This poll is anonymous.
About Post Author