**This is an abridged version of the full 16,000+ word monument account which can be found here.**
In 1812, my great-great-great-grandfather moved with his twenty slaves to east Tennessee. My middle name, Chambers, comes from this side of my family. However, I was raised in California—the son of Civil Rights activist Cruz Reynoso. When I moved to East Tennessee to take a position as a professor, I never could have imagined the two sides of my heritage would collide as they have.
In June, Kelsey Osborne, a Black university student, started a petition to relocate the Confederate monument that has stood in Cleveland, TN since 1910. This monument, like so many across the South, is the legacy of the United Daughters of the Confederacy's devotion to the Lost Cause mythology which seeks to rewrite the narrative of the Civil War.
A counter-petition was launched and a group wielding both Confederate and American flags began to protest the monument's removal. On that first day of protests, I received word that Franco Crosby, a newly minted university graduate, was planning to counter-protest. This seemed potentially dangerous for a lone Black man, so my wife and I went to show support, as did about twenty others. There was some shouting and chanting from both sides that night. Cars stopped in the road blocking traffic to argue. A man across the street made vulgar gestures toward us and apparently called the police who were concerned that the caller was considering doing something "really stupid" to scare us off. Still, the demonstration was peaceful.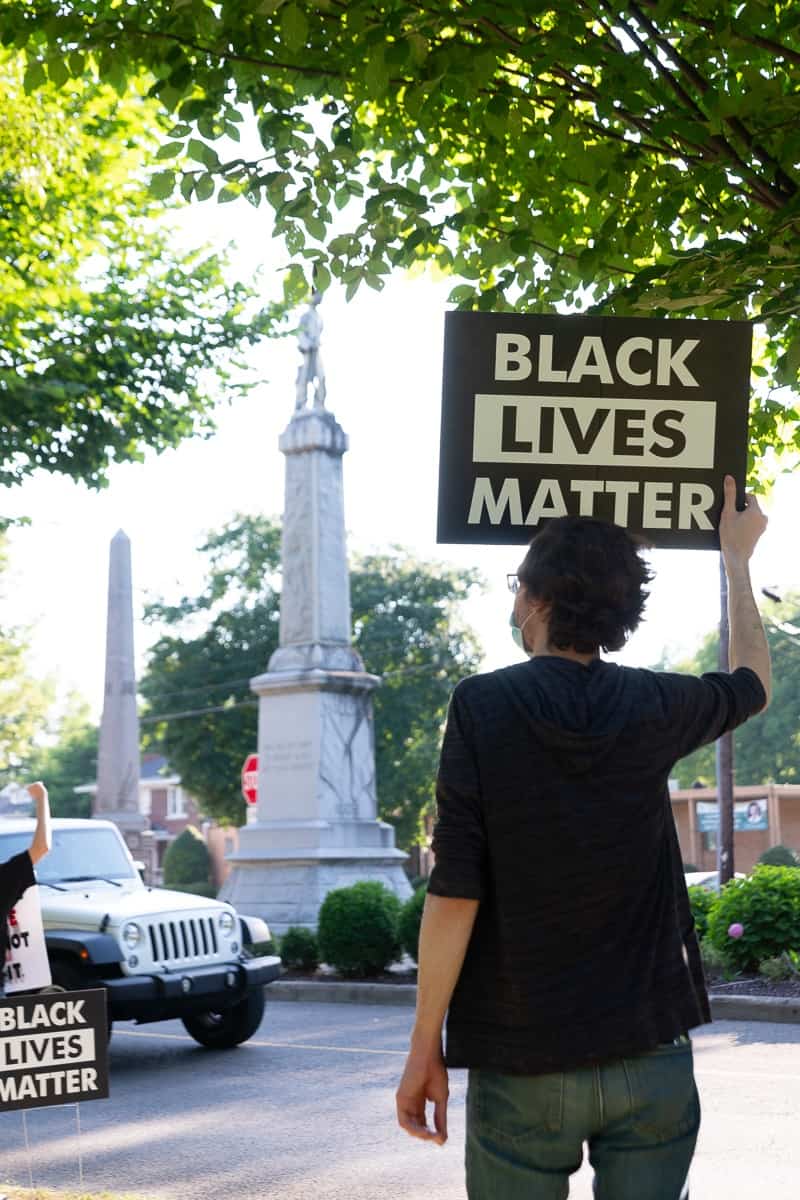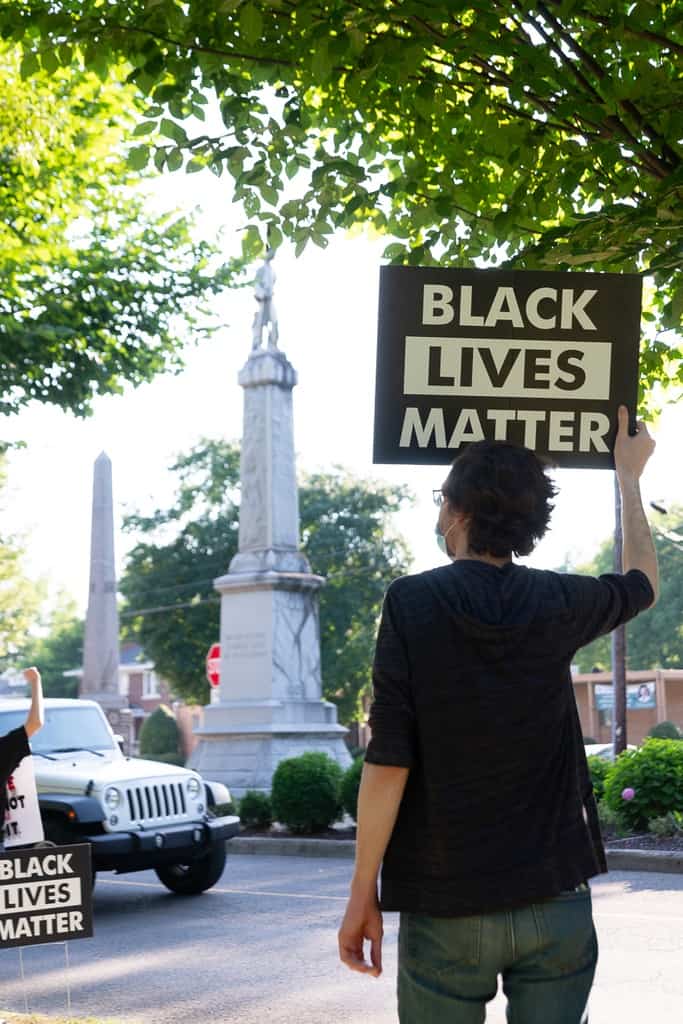 While I was not at the demonstrations the next few days, they did get raucous. Franco soon became the demonstration's leader committing the group to non-engagement and silent demonstration. Twice an evening the demonstrators kneel quietly for 8:46 in memory of George Floyd. During this time, the pro-monument protestors have crossed the street walking with their flags among the peaceful demonstrators even kicking feet and elbowing them.
Elected county officials got involved, but not to call for progress or peace. They provoked, claiming that the local group of demonstrators were paid outside agitators. They called Franco a "cult leader," who is "brainwashing" young white women, and seeking to "incite violence." Three different county commissioners have attended the pro-monument protests. A former commissioner held a meeting in the courthouse advocating vigilantism. He claimed the demonstrators were communist insurrectionists who "would kill you, your wife and there's no telling what they would do to your kids…. If you don't believe that, you're living in a fairy tale." He claimed to have followed demonstrators home, take their photos, and record their plate numbers. Others claimed they were running demonstrators' tags.
Franco and Kelsey both received death threats. Demonstrators were harassed at their homes in the middle of the night and their property vandalized. One night a man wearing an American flag as a face covering stood under the monument yelling, "Is it worth dying for? Which of you Chickenshits is going to come over here first? I can take all y'all!" Social media posts included comments like "Some parents are going to be very sad that they… will be burying [their] little white Sally's and Chad's over something they've never experienced." "Wake the hell up or you will be visiting a grave with your sons' or daughters' name on it." "Regular folks are starting to say no. And regular folks don't put rubber bullets in their guns." Multiple times passing trucks have sped up and swerved at the demonstrators missing by inches. One time, the driver then flipped an illegal U-turn almost losing control into a tree only to stop in the road screaming hatefully at the demonstrators.
Religion has also visited the monument site. One preacher proclaimed that "sin is resembled as black" in scripture. Another protester recently proclaimed that Jesus' favorite color is white.
No city official has reached out to Franco as the demonstration leader. One city councilman, without speaking to the Black community, put forward a "compromise" to move a tiny Union monument into the Confederate monument's shadow. I submitted a concept paper, with the blessing of the Black community, proposing an anti-racist monument for the site. It seems to have been dismissed. While monuments across the South are being removed, Cleveland seems calcified with an anachronistic devotion to an idol of the Lost Cause mythology.
Editorials in the local newspaper proclaim that Cleveland never had racial issues until outside students created them. They forget that the KKK burnt crosses at the monument's base in 1946, that the local segregated Black school was burnt down in 1966, that through eminent domain the Black business district was permanently dismantled, and that in 2016 a local U.S. Congressional campaign employed the slogan, "Make America White Again."
It is humbling to stand holding a sign amidst a multi-racial, multi-generational manifestation of the Beloved Community. We stand silently in support of racial justice as hate emanates from the shadow of a Jim Crow-era Confederate monument and to kneel in contemplation for 8:46 while passing cars curse us. It is heartening, though, to see the growing support of motorists raising fists or honking in solidarity, yet it is heartbreaking to apprehend our remaining distance from racial equity.
About Post Author