I recently enjoyed the opportunity to contribute a chapter to a collection of essays reflecting on the influence of media during the Trump presidency. American Television During a Television Presidency was edited by Dr. Karen McNally, who teaches film and television criticism at London Metropolitan University.
My contribution, Paranoia, the Hive Mind, and Empowered Sisterhood: American Horror Story's Trump-Haunted World, examines how American Horror Story offered richly layered metaphors over the course of three seasons to address issues raised by the Trump presidency. What I say in the excerpt below regarding the "hive mind" concept applies to religious faith and organizations to even greater degree. Some level of indoctrination exists even in the healthiest of Christian organizations. The critical question is whether those groups also encourage critical thinking and allow people to pose questions. In my experience, faith at its best can sharpen critical thinking. At its worst, faith subordinates critical thinking to unquestioning belief, making the faithful vulnerable prey to all kinds of manipulation and gaslighting. Awareness of how these dynamics develop in popular cultures and infect group mentalities remains key to combating the corrosive affects of the hive mind on Christian communities and the public square. I hope you enjoy the excerpt below from my chapter, and I encourage you to check out the full version, along many other excellent essays, in American Television During a Television Presidency.
Ryan Murphy and Brad Falchuk's anthology horror series American Horror Story has showcased America's deepest fears and social anxieties since the inception of the series in 2011. American Horror Story joins a rich literary and media heritage of capturing everyday fears in supernatural metaphors that take audiences to the brink of human depravity. The show broke some interesting new ground in its first season, AHS: Murder House (2011), by giving viewers a happy ending for at least some of its ghostly characters. Murphy and Falchuck's blend of horror, hope, and hysterical quirkiness has sustained a loyal following for nine seasons. Three of those seasons have been produced since Donald Trump's election in 2016. It seems inevitable that a show entitled American Horror Story would address America's existential crisis symbolized by Donald Trump's ascendancy and the social divisions that made it possible. AHS did not disappoint, treating viewers to stories that delved into the hive mentality endemic in too much contemporary political discourse, feminism and the power of collective sisterhood, the subversive influence of tech conglomerates in a digital age, and the difficulties of breaking cycles of oppression without becoming yet another oppressor.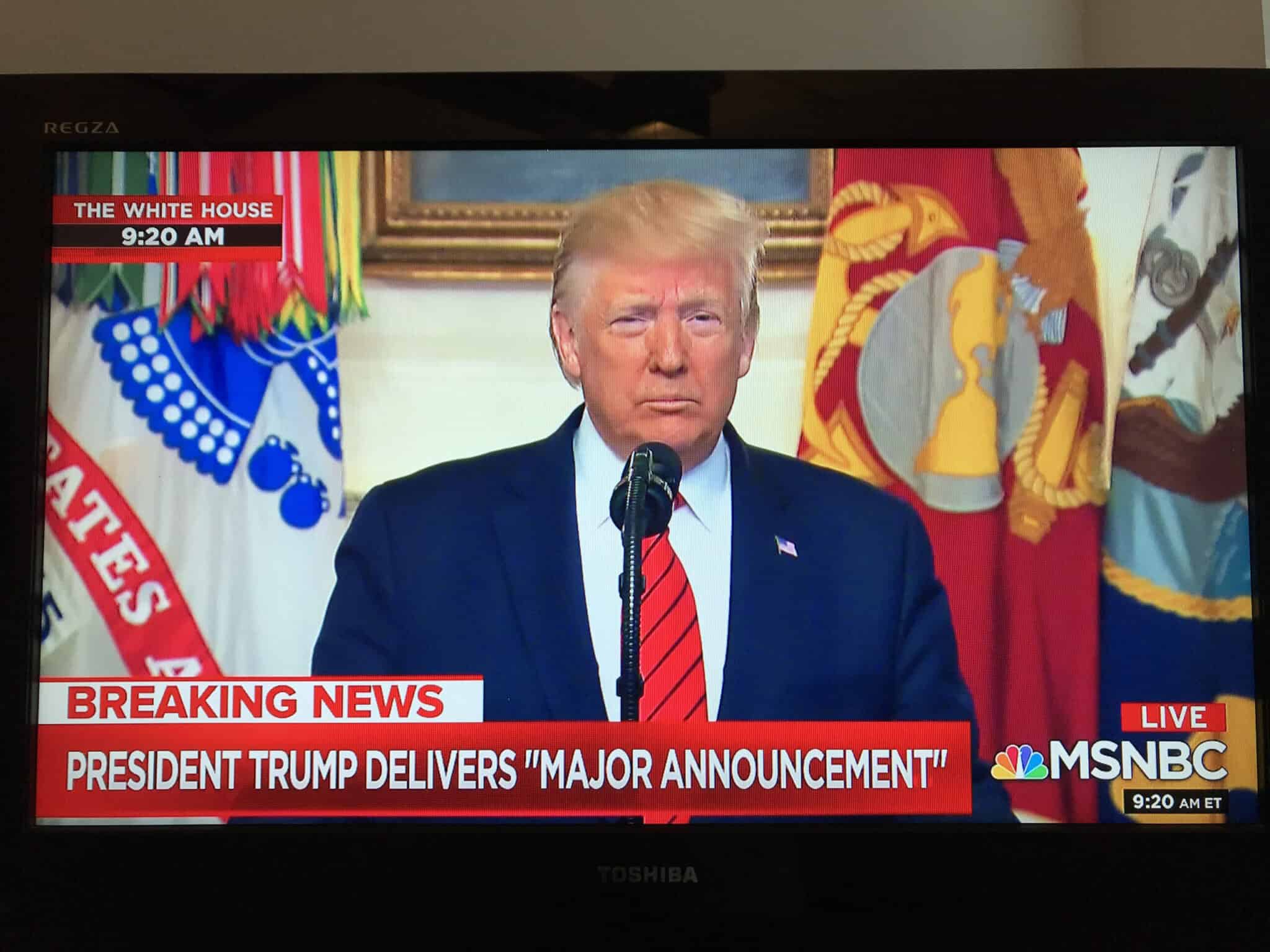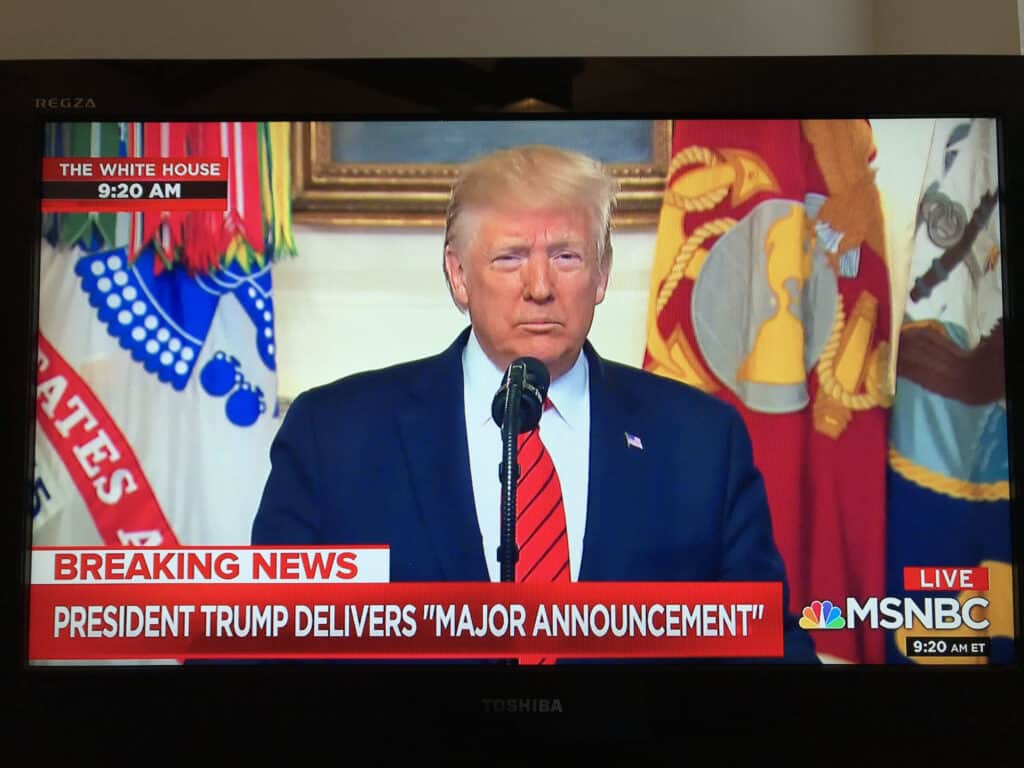 Ryan Murphy surprised fans in February 2017 when he announced that AHS would tackle the Trump moment head on in their seventh season. "I don't have a title but the season that we begin shooting in June is going to be about the election that we just went through," Murphy said on Andy Cohen's Watch What Happens Live (Bravo).[i] Subsequent reveals established that the seventh season would be titled American Horror Story: Cult and feature returning cast members Evan Peters and Sarah Paulson in the lead roles.[ii]
Cult premiered on September 5, 2017 on the FX network and ran until November 14, 2017, just a week past the one-year anniversary of the election that inspired the season. The story broke the mold of previous AHS seasons by generally steering clear of supernatural elements. With the exception of some implied use of magic, the threats emerging in fictional Brookfield Heights, Michigan stem from human obsessions, brokenness, and paranoia. British scholar Derek Johnston has noted in his analysis of American Horror Story how the show follows gothic horror traditions by centering story elements around special events such as holidays or on the family structure, those elements that provide the framing for human experience.[iii] The series' focus on "seasonality" that Johnston engages rises to a new level in season seven with the focus on the election season, the most raucous and American of seasons. The family element highlighted in earlier entries in the series returns with two very unusual family units. The series begins with juxtaposed scenes of Ally Mayfair-Richards (Paulson) and her wife Ivy Mayfair-Richards (Alison Pill) mourning Trump's election victory with friends while, across town, Kai Anderson (Peters) engages in a bizarre celebration that includes grinding Cheetos up in a blender and spreading them across his face to resemble Trump's orange skin tone. Kai's bright blue hair and his shouted declaration that revolution is coming keys viewers in to his foreshadowed role as leader of the titular cult. His creepy interaction with his sister, Winter (Billie Lourd), in which he compels her to share her disappointment about the election through a "pinky swear" ritual underscores his seductive charisma ("Election Night" 7.1).
The themes of the season connect to current events as Kai establishes a clown-masked cult that raids suburban homes in a campaign designed to stoke fear. Kai seizes on that fear to raise support for his bid to secure a seat on the city council. Meanwhile, Ally's world plunges into chaos. Already beset by a variety of phobias, including coulrophobia or fear of clowns, Ally's ability to cope crumbles as she feels helpless to protect her son Oz (Cooper Dodson) and suspects that Ivy may be tiring of dealing with her constant paranoia. Their already struggling marriage receives a further blow when Ally reveals that she voted for third party candidate Jill Stein, a betrayal that Ivy finds unforgivable. The first half of the season portrays Kai's increasing influence, both in the light as a candidate and in the shadows as a secret cult leader, while Ally's world shatters along with her sanity.
Murphy and Falchuck infuse American Horror Story and its characters with Dickensian exaggerated eccentricity that often makes the show as funny as it is scary. AHS: Cult satirizes the hive mentalities at all ends of the political spectrum, poking fun at some of the treasured tropes of all sides. In "Election Night" progressive millennial Winter complains, "What is wrong with CNN for not giving us a trigger warning when they announced the results?" Harrison Wilton (Billy Eichner), the Mayfair-Richards' eccentric neighbor who moves into the house next door after the former occupants are murdered, reveals a massive arsenal of weapons in his garage to Ally. His wife, Meadow Wilton (Leslie Grossman), comments, "He's been storing guns since Obama got elected," as Harrison rifles through an armory capable of subduing a small army. ("Don't Be Afraid of the Dark" 7.2) Meadow herself plays the part of ditzy neighbor and neglected wife until she expresses her growing romantic obsession with Kai, who recruits her to stage a mass shooting at one of his rallies. She convinces Ally that she has turned against the cult right up to the moment she unleashes her violent endgame and literally leaves Ally holding the gun following Meadow's suicide. ("Mid-Western Assassin" 7.6)
Kai's henchman Gary (Chaz Bono) encapsulates the stereotype of the MAGA hat-wearing Trump disciple amped up ten decibels. Ivy and Winter chain Gary to a fence the night before the election as retribution for his attempted sexual harassment of Ivy. Gary remains chained to the fence throughout election day. With only an hour left before the polls close, Kai appears and offers Gary a saw with which he severs his own hand so that he can go to the polls and vote for Donald Trump ("11/9" 7.4).
Ally experiences an inversion of her own tribal affiliations when she accidently shoots an Hispanic restaurant worker sent by Ivy to check on her during a blackout. The incident creates a public backlash against the couple with protestors picketing outside their restaurant. The Wiltons, themselves professed advocates of immigration restrictions, arrive at Ally's front door wearing sombreros and tossing Taco Bell coupons at her. Ally finds herself labeled as a racist by the very progressive allies that constitute her tribe. Kai seizes the opportunity to insinuate himself into her life, dispelling the protestors and seeking to make her feel that he offers protection ("Neighbors from Hell" 7.3). While Kai appears draped in the trappings of Trumpism at the beginning of the series, his goals are revealed to be more complex as the story unfolds. Kai's flexible tribalism serves as a means to the creation of a hive mind in his minions, rather than as an end.
The hive mind metaphor features prominently throughout AHS: Cult and in all the promotional materials that advertised the season. The cover art for DVD and Blue Ray releases of the season portrays a figure with an exposed brain. The brain consists of honeycomb. Television and internet trailers featured images of bees, as did the opening credits of the season.
Murphy and Falchuck display examples from all ends of the political, social, and cultural spectrum to demonstrate that the line between tribe and cult is always thin. Kai's growing group of clown killers and Neo-Nazi minions provide only one example of how the hive mind shapes collective consciousness. The show further illustrates how the hive mentality works in recent history with chilling recreations of the shooting of artist Andy Warhol by radical feminist Valerie Solanas in 1968 and the Tate-LaBianca murders carried out by Charles Manson's cult in 1969. ("Valerie Solanas Died for Your Sins Scumbag" 7.7; "Charles Manson in Charge" 7.10)
Kai constructs the hive mind on a foundation of fear and maintains it by stoking more fear. When Winter confesses that she is afraid in the wake of Trump's election, Kai responds with a sinister smile, "Everyone is." ("Election Night" 7.1) Kai says in an address to the city council, "Above all, humans love fear. The fear that, over time, we have honed and polished and built up, brick by brick, until it stands before us every day as tall as the Trump tower." He expresses his core conviction with the line, "Fear is currency. It has value." Winter displays her own indoctrination by Kai when she teaches Oz, "People are going to believe what they want to believe. The trick is figuring out what they want to believe and giving it to them." ("Don't Be Afraid of the Dark" 7.2)
Fear cultivates the hive mentality by driving people to seek certainty and security in an uncertain and insecure world. Harrison Wilton explains the virtues of the hive mentality to the Mayfair-Richards as he cares for his own bees dressed in full beekeeper's garb: "To answer your question from before…a hive is the perfect natural community, because every single member of the community is devoted one hundred percent to a singular task. There's no arguments, there's no complaints, there's no me. I admire them." Kai combines fear with humiliation to prompt a sense of outrage and entitlement in the minds of the oppressed. He tells Ally, "You see…you need to give a humiliated man some way to redeem himself in his own eyes or else he's at risk to be drawn into darkness. Like Germany, after World War I." Kai's historical allusion speaks also to the composition of his followers, a collection of misfits and castoffs who have found meaning in a common messianic delusion.
Ally's collection of phobias serves as a metaphor for all the irrational fears that threaten to control people's lives. Sociopathic narcissists like Kai enjoy the advantage of being free from the fear and self-doubt that more rational human beings experience every day. Like Ally, humans' ability to achieve freedom and flourishing depends on their refusal to let fear dictate their perspectives and choices. Ally's refusal to let fear determine her reality provides the turning point in the middle of the season as she begins her own long game to save her son and defeat Kai.
[i] Wade Sheridan, "'American Horror Story' Season 7 to explore 2016 presidential election," UPI, February 16, 2017, https://www.upi.com/Entertainment_News/TV/2017/02/16/American-Horror-Story-Season-7-to-explore-2016-presidential-election/5521487247178/.
[ii] Alex Stedman, "'American Horror Story' Season 7 Title, Teaser Revealed," Variety, July 20, 2017, https://variety.com/2017/tv/news/american-horror-story-season-7-title-ryan-murphy-1202500519/#.
[iii] Derek Johnston, "Seasons, Family, and Nation in American Horror Story," in Reading American Horror Story: Essays on the Television Franchise, ed. Rebecca Janicker (Jefferson, NC: McFarland and Company, Inc., 2017), 45-63.
About Post Author