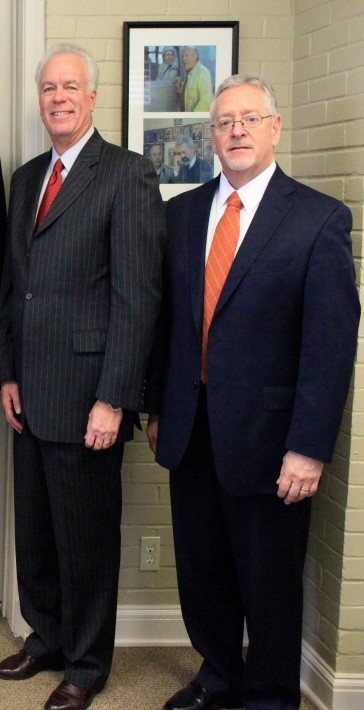 I feel a little guilty. I know there are literally thousands of you out there who keep an eye on this site to find out and read analysis on what is happening at Louisiana College. But, I haven't written on the subject in a couple of weeks. Part of that is that there hasn't been any pressing new news. Part of it is that I have personal obligations that pulled me away from here for the last week or so. The biggest part though is that I needed some mental space. The last several years of my life have been difficult. It hasn't all been because of LC. There have been some family issues and health issues with the kids. But, the events in the Spring of 2011 at LC marked that turn. Some of the consequences I will be paying for a while still. Losing a house has long-term effects and I still owe my lawyer money. He's been understanding and once I am working full-time again I should be able to resume payments. But, it stings. Partly it stings because there was talk last year by some on the board that LC needed to make restitution to people like me by paying the legal fees we incurred by standing against Dr. Aguillard. But, that never happened. Instead of the board (many of whom are pastors) standing for right and truth they chose to follow the lead of LBC Executive Director David Hankins and back Aguillard despite all the evidence against him.
Last April's Louisiana College Board of Trustees meeting was D-Day and the side of truth lost.
Yet, there is a chance again for the board to do right. The evidence has continued to mount against Aguillard. But, more importantly (sadly) there has been a political turn. There are multiple confirmed reports of a rift between Aguillard and Hankins. Of course, this has nothing to do with the multiple ethical, moral, and legal issues surrounding Aguillard, Hankins could overlook all those things. But, Hankins could not overlook Aguillard speaking ill of him and his son. So, the most influential voice in Louisiana Baptist politics has reportedly turned against his former ally. By all accounts, Aguillard only retained his job last year because Hankins rallied support by reportedly putting a great deal of pressure on the pastors on the board. Hankins single-handedly saved the job of a college president that some are calling "the worst college president in the country."
With this political shift, it is tempting to think that Aguillard will certainly be out of a job tomorrow and that the current faculty who have spoken against him via a letter calling for his resignation or calling for a "no confidence" vote at the last faculty meeting will be safe. They will not have to fear the vindictive wrath of Aguillard that I and others both before me and after me have had to face. With all the evidence of Aguillard's incompetence and moral failures, including covering up the sexual scandal of his assistant who seemingly tried to seduce two male LC freshmen in a hotel room, it would seem obvious that Aguillard would be removed.
But, it seemed that way last year. Until the LC board actually does the right thing I have no confidence that they will do the right thing.
What's worse though is that there is no indication that LC will actually be healthy after Aguillard departs if he departs. The same political machine that brought him to power despite an overwhelming "no confidence" vote from the faculty is still in place. The same political machine that last year overlooked how he dishonestly cost the college the school's largest donor in history, who reportedly had pledged an additional $55 million which was withdrawn, is still there. The political machine that was consistently denying every piece of evidence that came to light, until Hankins took personal offense, is still there. There does not seem to be the ethical character required in the Louisiana Baptist Convention to make the hard choices and move the college in a healthy direction.
So, on the second D-Day at Louisiana College where the Trustees have the opportunity to make amends and do right, there is a mixture of hope and despair. If they do right there will be rejoicing. But, it will be rejoicing tempered by the sadness that comes from realizing that Aguillard was just a symptom. A terrible goiter on the neck of the LBC. But, he is not the disease. The disease will be more difficult to cure which is not a reassuring thought considering that Aguillard's evil and incompetence has lasted for almost a decade.
About Post Author